---
Feb 17 | 2022
First Of Seven Aircraft Expected To Be Completed By 2023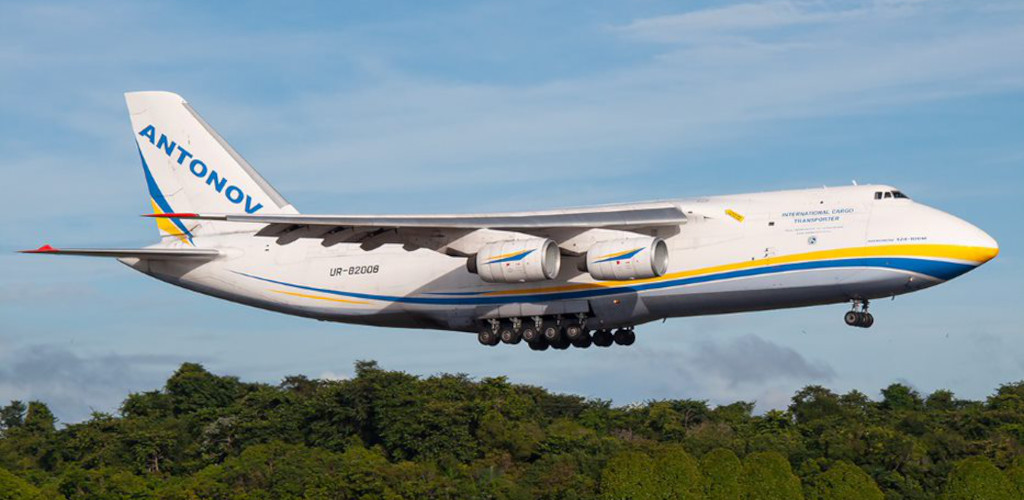 Antonov is modernizing its iconic AN-124 "Ruslan" heavy cargo planes in a bid to keep the aircraft "flying for decades to come", an executive for the Ukrainian project cargo mover told Breakbulk, with upgrades to the first aircraft expected to be completed by 2023.
The modernization programme will equip the seven-strong fleet with CMC Electronics' CMA-9000 flight management system to boost performance, while an upgrade of the aircrafts' D-18T turbofan engines will reduce noise levels by 10 decibels, cut fuel consumption, lower smoke and emissions and boost engine life.
A new engine control system and auxiliary power unit are also being installed.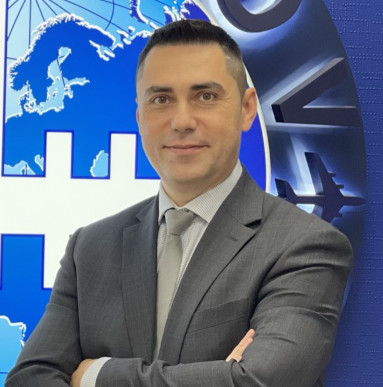 "We started almost a year ago," Andriy Blagovisniy, commercial director at Antonov Airlines, said in an interview at Breakbulk Middle East 2022. "We stopped one of our aircraft to undergo modernization, took it out from commercial operation, thinking about the future. This is our main task now."
The AN-124, designed in the early 1980s as a large transport aircraft for the Soviet military, can haul up to 120 tonnes of cargo, with two of the aircraft in the company's fleet equipped with reinforced fuselage structures, cargo floors and ramps to increase payload to 150 tonnes.
The planes are used by Antonov Airlines, a division of Ukrainian aircraft manufacturer Antonov Company, to transport heavy-lift and oversized project cargo such as transformers, turbines, satellites, oil and gas components, industrial machinery, aircraft parts, helicopters, trains and yachts.
The company's fleet also includes the AN-225 "Mriya", the world's largest aircraft with a payload capacity of 250 tonnes. Antonov has extended the service life of the aircraft, built more than 30 years ago for the Soviet space shuttle programme, to keep it in operation until at least 2033.
Further upgrades to the AN-225 are planned once the modernization of the AN-124 fleet has been completed, Blagovisniy said.
The commercial director said Antonov Airlines had no plans to expand its AN-124 fleet due to the lack of such aircraft on the market for purchase or leasing, although the company is looking to launch a new cargo aircraft, the AN-178, to replace the AN-12 on the market. The AN-178 is designed with a payload of 16-18 tonnes and a fully-pressurized cargo cabin.
"AN-12 is a good aircraft, but it is very old," Blagovisniy said.
"Antonov has received an order from the government of Ukraine to build the AN-178 for the Ukrainian air force. We hope to receive the prototype that will be used for the certification process in our fleet, then introduce a civil version for the commercial market."
Although global projects ground to a halt during the pandemic, Antonov was kept busy delivering medical supplies such as PPE equipment to countries around the globe, with demand for air transport services "increasing significantly" over the last two years.
As economies recover, projects are expected to pick up, with the commercial director pointing to aerospace and energy as key markets for Antonov. Industrial cargo now accounts for almost 40 percent of total shipping volumes, with project cargo at about 7 percent and rising.
European aircraft manufacturer Airbus meanwhile is also planning a foray into the heavy-lift transport market, announcing plans in January to charter out its giant Beluga ST commercial aircraft. Blagovisniy, who has been at Antonov for more than 20 years, did not see the aircraft as direct competition.
"The Beluga aircraft was designed specially to transport light aircraft structures, not such dense cargoes such as transformers, generators and turbines," Blagovisniy said. "We expect some cargoes will be taken by the Beluga fleet, but it will not be serious competition in our traditional markets."
Antonov Airlines will be exhibiting at
Breakbulk Europe 2022
, taking place on 17-19 May in Rotterdam.