Location : Dubai World Trade Centre, Hall 6,7 & 8
Dates/ times :
12 February 2024, 10:00 - 18:00
13 February 2024, 10:00 - 14:00
Breakbulk Middle East will take place at the Dubai World Trade Centre, Hall 6,7 & 8, which can be accessed via the Exhibiton Plaza entrance and Convention Gate. Breakbulk Dubai International Airport (DBX) is about a 10-minute ride by taxi or 40 minutes by train. Dubai is a huge city—in fact, it consists of many cities and construction never stops. There is much to see and do.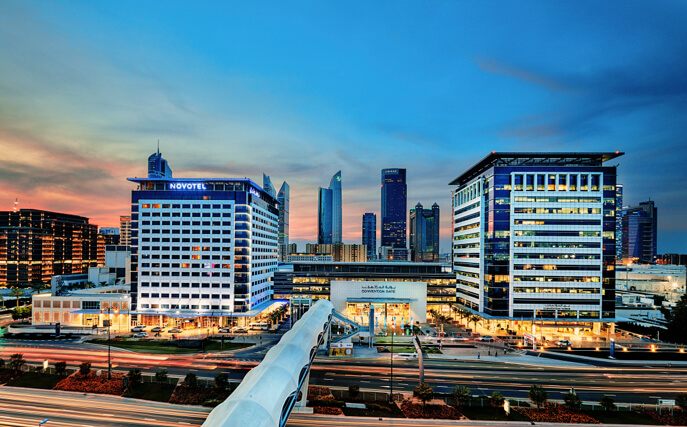 ---
By Air
Convenience, speed, and new, modern facilities are just some of the advantages offered at Dubai International airport and Al Maktoum International at Dubai World Central. With over 7,000 weekly flights operated by 125 airlines from 260 destinations on every continent (except Antarctica), you have a wide range of options to choose from when flying to Dubai.
Find flights here: https://www.skyscanner.net/
---
By Taxi
A popular way to get around Dubai. Taxis are efficient, metered and reasonably-priced, with well-trained and courteous drivers.
Getting to the airport: Either order ahead (+971 (0) 4 208 0808), or flag down a taxi on the road. You can spot Dubai Taxi cabs by their cream colour. Those with a pink trim have female drivers.
Going from the airport: Follow the signs to the official taxi rank at each terminal, or ask the airport's May I Help You team. The ranks are well organised, with taxis waiting 24/7. There's an AED25 flag charge from the airport. The charge for each km is AED1.96.
Dubai Metro
Trains run roughly every 10 minutes from Terminals 1 and 3. Services start 5.50am (5.30am on Thursday), and stop at midnight (1am on Thursday/Friday). Please note there is no service on Friday mornings and starts at 1pm. There are just two lines, making the network simple to use for newcomers. Most stations have connecting buses and taxi ranks for onward travel. Most major hotels and tourist destinations are relatively close to a station.
You can buy your ticket at the airport stations. The cost depends on how many zones you travel, but is affordable. Try the Nol card. It can be charged up with credit, and also gives you a discount on standard fares. The front carriage on each train is 'gold class', for a small premium – kids will love the view through the driverless front window! There is also a carriage for women and children only. You're allowed up to two pieces of luggage (with one being hand luggage). For more information visit the RTA website.
---
By Car
A first-rate network of roads and highways connects Dubai and its neighbouring emirates, making it a great way to explore the country. An Emirate Route Number designates highways and main roads in Dubai and the United Arab Emirates. In the UAE, cars drive on the right side. Speed limits are clearly displayed and are usually 60-80km/h (37-50mph) around town and 100-120km/h (60-75mph) on highways.
---
Accommodation
We have a number of hotels within close proximity to Dubai World Trade Centre. More information is available on the
https://www.eventexpressuk.com/e/breakbulk-middle-east-2024/
Dubai World Trade Centre is accessible via taxi/uber, metro (World Trade Centre Metro Station 2) and there is parking avaliable - please see the DWTC Parking Map below for the different car parks avaliable:
Venue Map