---
Nov 25 | 2022
Sue Donoghue and Cris Partridge to Play a Crucial Role in Shaping Next Year's Event in Dubai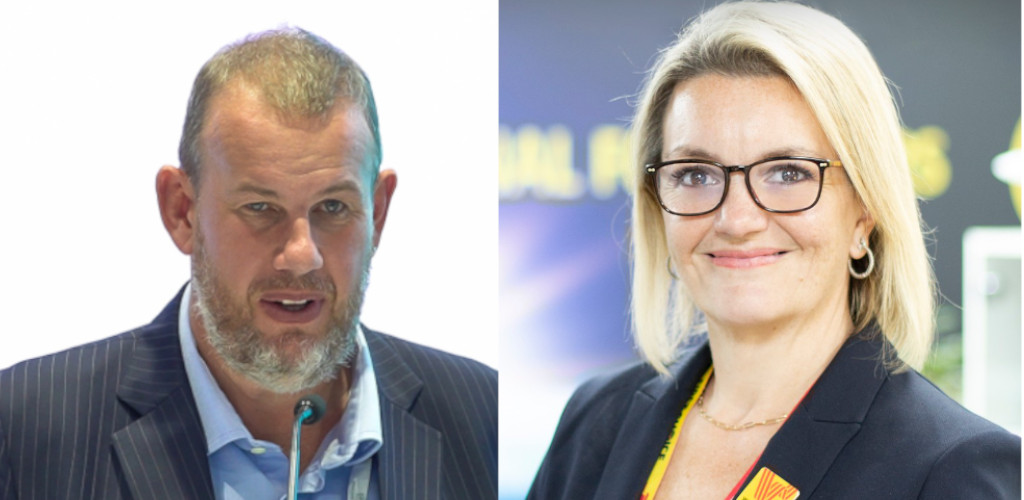 We are delighted to welcome two new members – Sue Donoghue and Cris Partridge – to our Breakbulk Middle East Programme Advisory Board, a team of dedicated industry professionals who will be instrumental in helping to shape the show in 2023 and beyond.

Sue Donoghue, Arab Cluster CEO for DHL Global Forwarding, is an accomplished logistics and forwarding expert who boasts more than 25 years of experience working in the Middle East and beyond.

Based in Saudi Arabia since 2018, the executive has appeared as a speaker on numerous Breakbulk Middle East panel sessions, and has been a passionate supporter right from the beginning of our inspirational Women in Breakbulk and Education Day initiatives.

"I am really looking forward to being part of the Advisory Board and connecting with fellow industry experts in the region," Donoghue told Breakbulk.

"The Middle East is a large and fast-growing logistics hub, essential to the world's trade and the breakbulk industry in particular. The advisory board is a great opportunity to collect perspectives and shape the future development of project logistics in the region."

We also welcome Cris Partridge, owner of Myrcator Marine and Cargo Solutions.

Partridge has been working in the Middle East since 2001 in various roles including cargo surveying, in-house Master Mariner / Marine investigations and, most recently, as the owner of a thriving business specializing in project cargo supervision, marine inspections and S&P services.

The executive, who began his career as a deck rating nearly 40 years ago, is a Fellow of the Institute of Chartered Shipbrokers and Board member of the British Chamber of Commerce, Abu Dhabi. He is also a tireless supporter of seafarer welfare, leading a Breakbulk Middle East panel session on the subject in 2021.

"I was delighted to be invited and able to accept the invitation to join the Breakbulk Advisory Board, and I look forward to bringing a different perspective of current trends and industry challenges," Partridge said.

"I passionately believe that we, as experienced professionals, have to inspire, educate, mentor and develop future talent. This appointment provides another opportunity for me to be actively engaged in that process through Breakbulk education initiatives."

Check out the full list of Advisory Board members here.

Breakbulk Middle East 2023, sponsored by Dubai-based global port operator DP World, is taking place on 13-14 February at the Dubai World Trade Centre.

To find out about exhibiting and sponsorship opportunities at next year's event, click here.