---
Dec 30 | 2018
Breakbulk has invited Javier López Oliver from Abengoa to be a part of an in-depth discussion at Breakbulk Middle East around renewables and their role in the GCC's evolving energy mix. Here Oliver provides a framework for the upcoming discussion.
Clean energy is 100 percent pollution-free and produced from renewable sources that are naturally replenished and virtually inexhaustible. Both solar and wind power fall into this category. On the other hand, dirty energy is made from polluting and non-renewable sources such as coal, petrol, etc., Oliver said.
But there are sources of energy that fall somewhere in between, like geothermal. While geothermal power is a renewable energy source, some of the processes surrounding the production of energy are considered harmful to the environment, so it may be renewable, but not altogether clean.
With nuclear power, there is no consensus on how it should be categorized. Some people do not consider nuclear energy a clean energy source because of the waste produced by nuclear power plants," Oliver said. "Others say it is clean because it does not emit greenhouse gases into the atmosphere. There is a lot of discussion in this area."
The most popular type of renewable energy in the Middle East is solar power. Why? "Compared with other parts of the world, our solar irradiation hours multiplied by days per year are very high and there is much free land on non-cultivated soils," he said.
To get a basic understanding of solar power, consider the two types used in today's solar panels: solar photovoltaic (PV) and solar thermal. Both are used to generate electricity from the sun, but in different ways.
In solar PV systems, light and heat are converted directly to electricity, which means as long as the sun is shining, electricity is being produced. Thermal systems work a little differently. In this system, the energy of the sun is used to heat liquid in pipes or within tanks, which in turn is used to drive a turbine to produce electricity. As long as the water is hot, the turbine can produce electricity.
Abengoa has already begun constructing the world's biggest solar park in Dubai, but that record may not last long. Saudi Arabia has plans to build an even bigger park, Oliver said, and the rest of the GCC nations are following the lead of the UAE and Saudi Arabia.
Solar is not the only type of renewable growing in popularity throughout the region. "Wind is also very popular here," Oliver said. "These areas are very windy so the potential is really high. Further, the land is so cheap and the production is very easy."
But renewables have an uphill battle in the region because of their relative cost to develop compared to traditional sources. "Right now it is so cheap to produce energy with oil and gas," Oliver said. "But that will change over the medium and long term.
GCC countries are clearly moving to including renewable sources in their plans."
---
Abengoa is a Spanish technology provider, involved in an array of clean energy projects including the world's largest solar park now under construction in Dubai. The company has secured a strong foothold in the GCC's move to diversify its energy mix. In late November, Abengoa signed an agreement with the Industrial and Commercial Bank of China, Shanghai Electric Group and the ACWA Power, the Saudi company leader in the development, investment, ownership and operation of energy generation and desalinated water. The four companies will collaborate in future energy projects under a longterm partnership with ICBC as lender, ACWA Power as developer, Shanghai Electric as contractor and Abengoa as technology provider.
Compared with other parts of the world, our solar irradiation hours multiplied by days per year are very high and there is much free land on non-cultivated soils."

– JAVIER LÓPEZ OLIVER, SR. LOGISTICS MANAGER, ABENGOA
PREVIEW THIS SESSION WITH JAVIER LOPEZ OLIVER

RELATED SESSION
RELATED SESSION

Monday, 11 February in the Conference Theatre, Hall 8, Dubai World Trade Centre
Session Sponsor: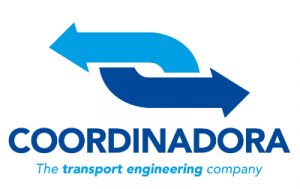 13:30 – 14:15
Diversifying for the Future: Clean and Renewable Energy in the Middle East
As global energy demands shift, the Middle East is well-positioned to remain a leading energy provider. When greener also means more cost-effective, wind, nuclear and solar solutions should provide a positive outlook for the future of alternative energy in the region. Our expert panel will provide insight on: The impact of clean and renewable energy projects on the project cargo sector Key projects and trends Anticipated lower cost of energy of the emerging markets like UAE and GCC on fabrication capacities and cost

Moderator: Mohammad Jaber, COO Abu Dhabi, PJSC and Regional Director – PL, MEA, Agility
Javier López Oliver, Sr. Logistics Manager, Abengoa
Matteo Pollara, Logistics Director, Petrofac
Sune Thorleifsson, Head of Projects, SAL Heavy Lift
Tugrul Titanoğlu, Director of Projects, CJ-ICM

See the full agenda!