---
Feb 17 | 2021
Breakbulk Middle East Digital Special Helps 'Accelerate Project Recovery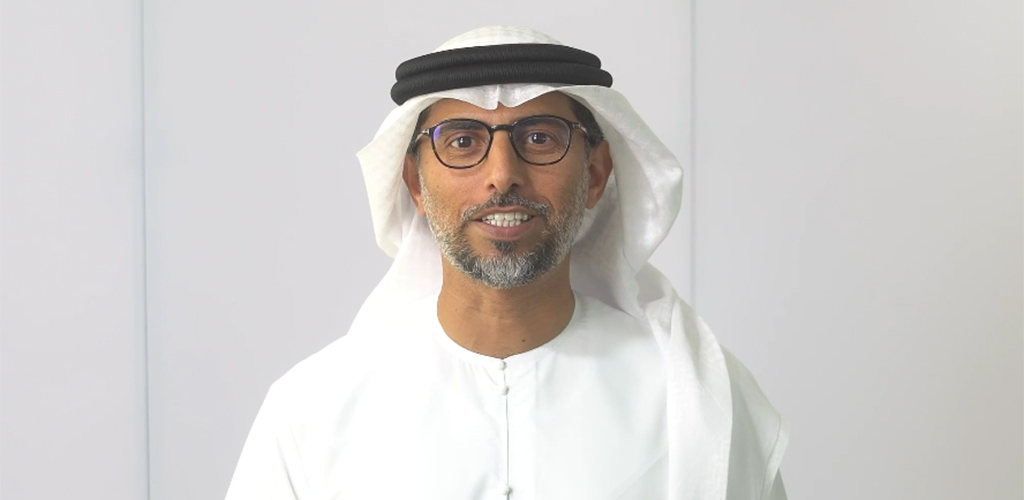 By Gary Burrows
The
Breakbulk Middle East Digital Event
opened with a healthy dose of optimism for the Middle East and North Africa region, both in emerging from the Covid-19 pandemic, and forecasts for a strong rebound in regional project activity.
"2020 was an exceptional year, where the whole world faced the Covid-19 pandemic and hopefully came out of it stronger and more resilient," said H.E. Suhail Mohamed Faraj Al Mazrouei, Minister of Energy and Infrastructure, UAE.
He said the UAE's "one-team" approach demonstrated its "flexibility and willingness to respond to emergencies throughout years, of meticulous planning and successful execution is the primary reason why the industry did not face a major downturn."
The region's emergence from the pandemic "will be marked by a strong rebound, driven mainly by a range of timely measures, strong fundamentals, investment in AI technologies and financial incentives," Al Mazrouei said.
His
optimism was reinforced
during a presentation from MEED's Edward James, MEED's director of content and analysis.
"We believe that 2021 will carry great opportunities," said Shahab Al Jassmi, commercial director of ports and terminals, DP World, UAE Region. Despite the downturn, DP World has continued to "invest heavily on our infrastructure, our people, our rules and regulations."
Developments at Jebel Ali, the large commercial port and business hub on the southern outskirts of Dubai, have kept pace, and has included IT and cargo-handling services, Al Jassmi said.
While Jebel Ali is a top-10 global container port, "project cargo and breakbulk sector is considered one of the most promising sectors in the UAE and will remain one of the major contributors to our economy," Al Mazrouei added.
Education Day
The return of Education Day to the event was well regarded among opening presenters.
For the Arab Academy for Science, Technology and Maritime Transport, "our participation in this strategic event is in line with our preparations to contribute to the UAE's 'Towards the Next 50 Years' initiative," said Ismail Abdel Ghaffar Ismail Farag, president of the academy, head of the League of Arab States Official Delegation, IMO Council.
As the maritime education arm of the UAE – and official knowledge partner for Breakbulk Middle East Digital Special – the academy serves a global shipping hub with more than AED280 billion (US$76 billion) in maritime business. The academy's branch in Sharjah's goal is to reinforce the industry and promote the UAE's position as a scientific hub for the industry's latest research and innovation.
"Partnering with events like Breakbulk Middle East, which has a reputation for being a supporter of encouraging young minds and giving them an opportunity to learn from experts, is a great way to achieve this goal," Farag said.
He noted that 43 percent of Academy students are women, "making it the highest percentage of female students in any maritime academy in the Arab world."
The academy collaborates with UAE government entities including the Ministry of Energy and Infrastructure and the Ministry of Climate Change and Environment," he noted.
Event's Value
Though Breakbulk Middle East is virtual this year, officials lauded the platform's value "to facilitate dialog between the front stakeholders and the breakbulk and project cargo industry, Al Mazrouei said. "Breakbulk Middle East conference and exhibition bring us together to see and share our experiences as countries and companies to continuously improve our regulations and our equipment in the field of transportation and logistics."
He expects the Digital Special to "accelerate the recovery of the project cargo industry. By uniting experts competent professionals and young talent who are the future of the industry."
DP World's Al Jassmi said Breakbulk's annual Dubai event "has always been a fantastic platform for all type of stakeholders, carriers and customers of general cargo, bulk, breakbulk and ro-ro cargo for the region."
DP World customers "can make the best out of this (2020) event," he added. "We will all talk about achievements and areas of improvement and opportunities … and we will all come together next year to this event."
Image: H.E. Suhail Mohamed Faraj Al Mazrouei, Minister of Energy and Infrastructure, UA