---
Aug 22 | 2019
As we all know, infrastructure is a major source of project cargo activity. The Middle East is a hive of infrastructure upgrades right now.
Everything from important transport upgrades to public facilities to intense sporting projects are underway. These are major undertakings, expected to last several years – and thus generate sustained demand for heavy lift and breakbulk services.
Well over $2.43 trillion in construction spending is coming the Gulf States alone, spearheaded by the UAE and Saudi Arabia. In short, there are many exciting opportunities emerging in the long and short term for project cargo players.
Infrastructure in the Middle East
FIFA Qatar World Cup 2022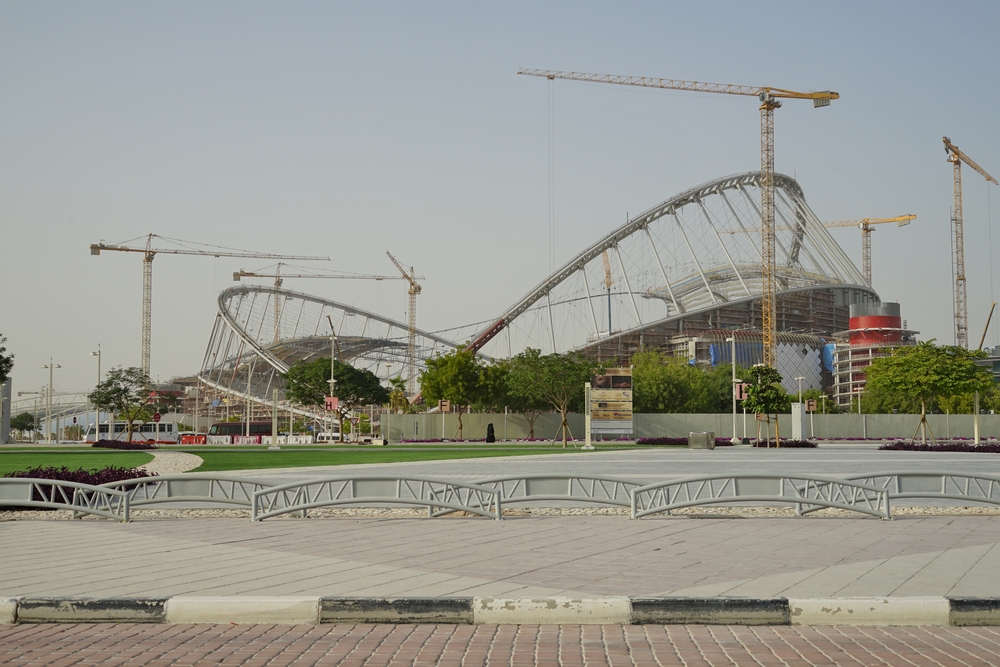 Probably the biggest infrastructure project in the Middle East right now, or at least the one with the most international attention is Qatar's $200bn World Cup spending spree.
The world's most famous football tournament essentially required Qatar to invest in a top-to-bottom infrastructure overhaul, encompassing not just stadium construction but other public works too.
In addition to completed upgrade works on Khalifa International Stadium in Doha, the nation has to build a further seven all-seater football stadiums to meet with FIFA cup compliance standards.
Indeed, stadiums are an important source of transportation contracts on key components. Bati, for example, has been transporting 80-ton steel components from Turkey to Qatar for stadium construction. During transport, Bati noted that its cargo lacked proper lifting points and decentralised centres of gravity, meaning an improvised-but-calculated movement approach was needed.
Away from here, Qatar is also looking at transport infrastructure – ostensibly as part of its World Cup preparations, but also for long-term goods and people movement too. This is a massive undertaking, incorporating metro lines, 30 new road construction projects, expansion of Qatar's existing rail network, and airport construction.
While all those are generators of project cargo in and of themselves, they also highlight that Qatar is building an infrastructure network capable of handling more bulk shipments.
According to Jason Renchfield at AECOM Freight,
revitalised Qatari rail links could have an immeasurable impact on the region's wider project cargo network
. Connecting Qatar with the rest of the GCC, including its ports, via railways will help aid logistics in a big way, meaning project freight can seamlessly move around the Gulf States.
These are exciting times, infrastructure-wise, for Qatar.
Expo 2020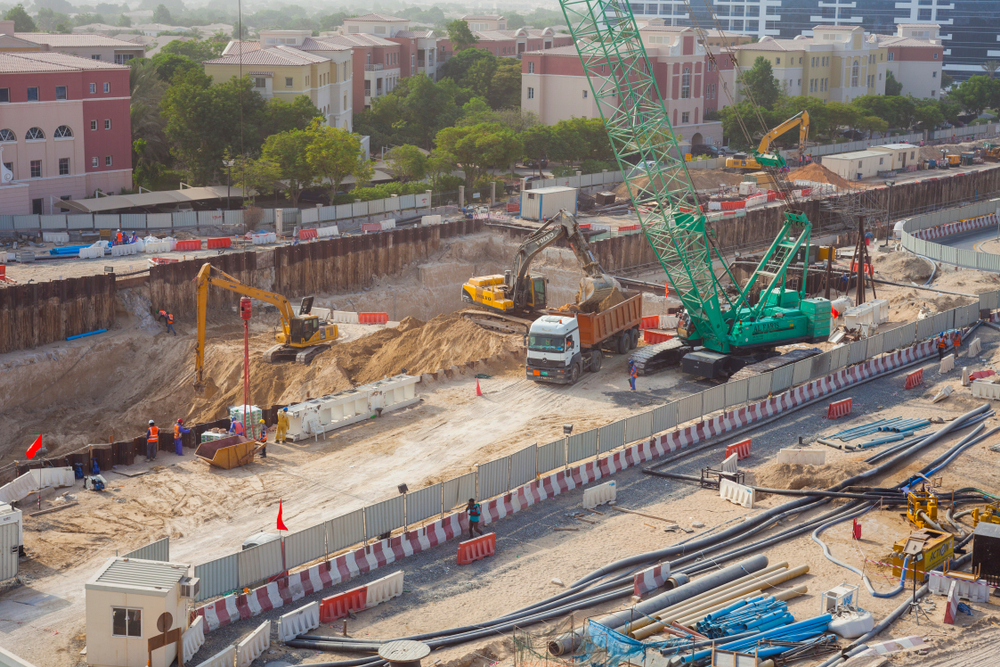 The 2022 FIFA World Cup isn't the only major international event hitting the Middle East soon. Expo 2020 is a global gathering of events as part of the World Expo series of exhibitions. Any host nation invests in a number of massive infrastructure products – and this is certainly the case at Expo 2020's base Dubai.
Jebel Ali, DP World UAE's chief port, is acting as the gateway to Dubai for Expo 2020 freight traffic, according to DP World CEO and MD for the UAE Mohammed Al Muallem.
"The demand for handling breakbulk and special project cargo is expected to rise sharply in the months ahead in view of Expo 2020 Dubai. DP World UAE Region is working to ensure that Jebel Ali Port is ready to fulfil its role as the premier gateway for Expo-bound cargo," Al Muallem told Logistics Middle East.
The nature of Expo freight loads means it requires an expert touch. For instance, amongst the largest pieces of equipment passing through Jebel Ali was a gigantic domed steel trellis. The trellis, which will form part of Expo 2020's centrepiece weighed in at an incredible 2,265 tons. It was shipped to Dubai from Italy before moved by road to the Expo site.
Between 2014-2017, Jebel Ali registered annualised average breakbulk throughput of 4.8m tons.
So, what is being built? Everything from major attractions, like the now open Museum of the Future, through to canal extensions, and new luxury residential and commercial masterplans. There is much activity coming from this sector, and transporters are expecting more.
"Thanks to the increased momentum of Expo 2020 preparations, the logistics sector in the UAE is witnessing a business boom, when other sectors are observing slow growth," Rodney Viegas, CEO of AbdulMuhsen Shipping and So Safe Logistics, told TradeArabia. "Expo 2020 is expected to drive the logistics and supply chain segment even further and cement the UAE's position as a global leader in logistics."
Saudi Arabia megaprojects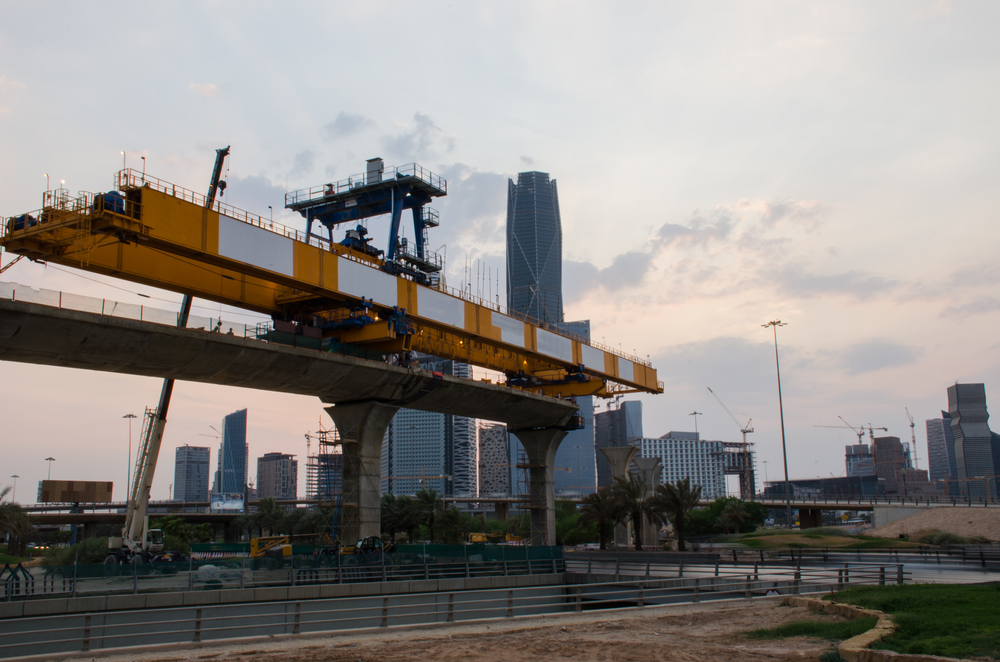 The GCC's largest economy is no stranger to spending big on pretty much everything. Infrastructure is no different. In January 2019, Crown Prince Mohammed Bin Salman announced a $425bn, covering a wide range of major developments.
In the pipeline are new metro and transport links for its major cities. As many as five airports will be expanded and refurbished, whereas a brand-new airport is currently being built to service capital city Riyadh.
Adding 2,000km of new railway to Saudi existing track length is also one of the key developments that form part of the Saudi Vision 2030 national project.
While that $425bn figure is certainly impressive, the overall infrastructure and public works budget is exceeded by the colossal Neom initiative. This is focussed on building an entirely new city, embracing smart technologies, including robotics, to offer a new way of Saudi living.
A new airport has already been built and is up and running. Neom Phase 2, due to kick off in 2020, will add another airport, offices and residential spaces in a giant project spanning until at least 2030. By that time, the Saudi government hopes its newest urban sprawl will be home to at least one million people.
Gigaprojects are the name of the game in Saudi Arabia. Neom is just one of many. Others, like the Red Sea tourism project, and the Arabian Riviera, are expected to add more call for road construction, new rail links, maritime facilities, as well as residential and commercial buildings. Saudi Arabia is one to watch when it comes to infrastructure.
A look at other countries around the Middle East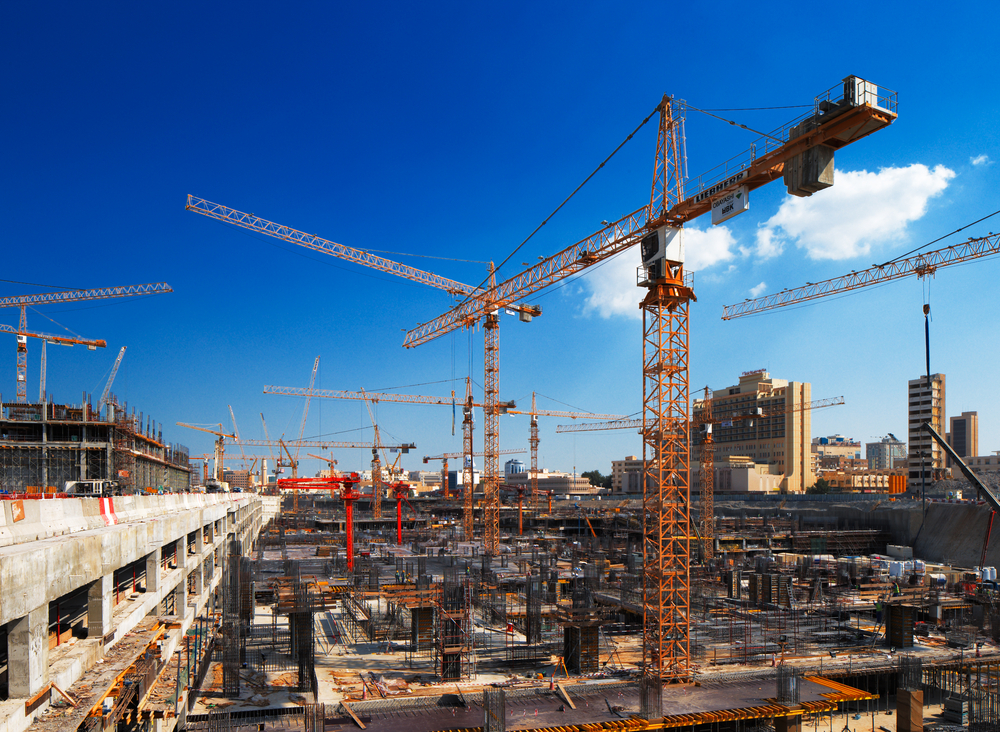 As with many sectors, the bulk of the infrastructure projects around the Middle East are in the GCC and Persian Gulf region. It's here that resource-rich nations and city states can spend their petrodollars on exciting new projects.
Some transporters are anticipating Oman to become a strong market for infrastructure-related heavy lift cargoes. Panalpina, for instance, has opened an office in Omani capital Muscat in anticipation of new opportunities.
"Together with a growing number of large infrastructure projects and its transhipment hub for Qatar, Oman is fast becoming the latest business hotspot within the Middle East region," Panalpina said.
Moving away from the Gulf, we can find similar infrastructure hotspots throughout the Middle East.
Israel also has a wealth of infrastructure developments either currently under way or in the planning and tendering phase. Overall, some 147 projects are in the pipeline, including 64 projects lead by the Ministry of Transport. This includes construction of new underground metro routes in Tel Aviv, which have been called Israel's biggest ever megaproject.
Egypt's project pipeline amounts to $490bn when it comes to construction. Indeed, infrastructure investment in 2019 could lead to a 6% increase in Egypt's GDP. The influence of China's Belt and Road Imitative is making itself known in Egypt, as Chinese investors and contractors line up to work on Egyptian megaprojects.
For instance, the China's AVIC International and China Railway Group are building a light rail transit system to connect Egypt's new administrative centre, located some 45km east of Cairo. A 385-metre skyscraper is also being constructed here by a Chinee consortium.
Elsewhere, Chinese firms are also investing in Egyptian power supply projects, including a 6,000 MW coal-fired plant on the Red Seat coast, and a hydropower plant in Suez with a capacity of 2,400 MW.
Across the board, the Middle East is a hotbed of infrastructure, and as a result, the regional project cargo and heavy lift market is being uplifted by heavy sectoral investment.
Infrastructure fuels project cargo demand. Breakbulk Middle East facilitates business.
Breakbulk Middle East is where the infrastructure-related project cargo opportunities will be, as well as the region's largest gathering of sector professionals. Join the conversation for yourself at the next show edition at the Dubai World Trade Centre.
Want to get involved?
Book your stand and become a Breakbulk exhibitor
straight away.