---
Jan 30 | 2020
Women in Breakbulk makes its debut at Breakbulk Middle East 2020.

---
Women are a growing force in the world of project cargo, represented in every sector of the industry. Here at Breakbulk Events & Media, we provide a platform for women to network with one another at our events. At each one, Breakbulk Middle East in Dubai, Breakbulk Asia in Shanghai, Breakbulk Europe in Bremen and Breakbulk Americas in Houston, the Women in Breakbulk Breakfast is the meeting place for women to share their career stories, both the highs and the lows, and offer advice to one another.
See highlights from the first Women in Breakbulk Breakfast at Breakbulk Americas 2019.

We invite you to become a part of this group, whether new to the industry, an industry veteran or anywhere in between. Become an official member of Women in Breakbulk by filling out the form:
middleeast.breakbulk.com/Page/women-in-breakbulk-sign-up
. Do include a photo and a piece of advice for your colleagues. Here are the benefits to you and your company as a Women in Breakbulk member:
We will post your photo on our Women in Breakbulk page on the Women in Breakbulk Middle East page and any other event pages where you do business. We will also create a quote card to post on our social media channels throughout the year and share it with you so you can post as well.
If you'd like to network with other members between events, you may indicate you'd like to be a part of the private networking portal, accessible only to Women in Breakbulk members.
You will be included in the Women in Breakbulk feature in the event Preview (subject to publication deadline), and your card will be featured in the Women in Breakbulk breakfast video. You may also schedule an interview in Breakbulk Studios to talk about your career experiences.
You may submit company news that involves yourself, your company and female colleagues throughout the year, which we will post to our website and share across our social media channels.
We look forward to receiving your information and supporting your journey as a woman in breakbulk!
---
SUPPORTED BY
WISTA UAE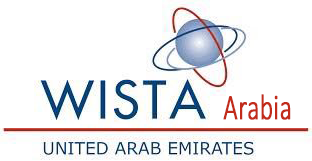 WISTA (Women's International Shipping & Trading Association) is a recognized professional and reputable Shipping Organization with a focus on improving levels of competency in the shipping industry.
WISTA UAE was established in 2010 and as the first WISTA organization in the Middle East has by now more than 35 active members on board. The UAE chapter's mission is to raise awareness of the Middle East shipping industry amongst professional women inside the country and abroad, to encourage more to join the maritime & trading sector and to build a network platform for women within a mainly male-dominated industry.
WISTA UAE meets on a bi-monthly basis and, more importantly, organizes seminars and training programs regularly to educate young women and highlight the many opportunities that exist.
Conferences attended by WISTA UAE members and by WISTA Presidents of other countries, such as India, Italy, and Russia give the WISTA Members a chance to exchange ideas and agree on goals to successfully contribute to the organization and their businesses. For more information, please visit
https://wistainternational.com
.
---
AWIMA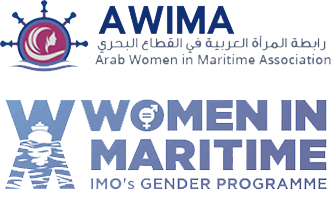 The International Maritime Organization (IMO) held a conference for Arab Women in its framework to support women's role in the maritime sector. According to the goals of the sustainable development of the UN, especially SDG 5, they have decided to establish the Arab Women in the Maritime Association (AWIMA).
The IMO and AASTMT have provided the technical support and the formulation of this resolution; it was related to the establishment of this association. They have adopted this resolution and worked on it and have agreed that the permanent headquarter of the General Secretariat of AWIMA must be in one of the Arab countries. AASTMT as a representative of all Arab countries has offered to host the General Secretariat. The Director of the General Secretariat must be a permanent member in the Governing Council of this association, and annual elections must be held to elect the President of the association as well as the rest of the members of the Council.
AWIMA's vision and mission are very clear and concise. The vision being dynamic Arab women driving a strong maritime sector, and the mission is to both encourage as well as empower the Arab women through improving their professional skills and highlighting their effective role in the maritime sector.
The AWIMA has several objectives that they work to achieve through their association, some of which include: Enhanced national and regional recognition of the role of Arab women as resources for the maritime industry, strengthened cooperation networks among Arab women in the port and maritime sectors on the local, regional, and international levels, national and regional capacity-building through equitable quality education and lifelong learning opportunities for Arab women.
In addition to this, AWIMA also works on increasing employment opportunities for Arab women at the high management levels of the related sectors in maritime transport, developing partnerships and collaboration with national maritime administrations, regional entities, UN agencies, and the private sector, encouraging and promoting gender equality for Arab women in the maritime sector, and lastly, strengthening the mechanisms for the implementation of global partnership of sustainable development particularly in the UN 2030 Agenda for Sustainable Development. For more information, please visit
http://www.arabwima.org/en/home
.