---
Feb 17 | 2021
Women in Breakbulk – Breakbulk Middle East Digital Edition
By Gary Burrows
Women in Breakbulk's program during the
Breakbulk Middle East Digital Special
called upon industry officials to offer that thoughts on two subjects: a career blueprint, and how women are contributing to the post-Covid-19 recovery. Here, we offer an overview of speakers describing their paths to leadership.
H.E. Eng. Hessa Al Malek, advisor to the Minister for Maritime Transport Affairs, The UAE Ministry of Energy and Infrastructure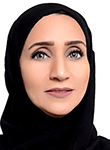 As an architectural engineer joining the UAE Ministry of Energy and Infrastructure, Al Malek, she was challenged to build trust among most who believed it was not socially acceptable for her to be working at a construction site.
"Over time we built that trust," she said, and with that came "more responsibility and more exposure."
Her career climb also included head of the road department of the Department of Public Works, secretary of the infrastructure sector, and then the maritime sector, all with their gender barriers.
Today, she is advisor to the Minister for Maritime Transport Affairs, The UAE Ministry of Energy and Infrastructure.
Women must "work hard to show them our credibility and our professionality," and rely on support from leaders and families, she said.
Ghazalah Moloobhoy, director, Moloobhoy Marine Service LLC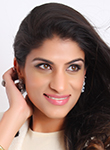 Moloobhoy says the shape of her journey is a "reverse circle."
Indian-born and the fourth generation of a family business founded in 1905 was where she spent the first 10 years of career. She broke from the family business and moved to the UAE "with a dream and lots of aspirations."
Four years ago she began her own business.
"My journey in leadership was literally self-inflicted. I did not want to report to my parents, I was a rebel, and I took a huge risk as a Muslim, as an unmarried girl, as an Indian, I left home and I came into unchartered territory," she said.
Her parents were supportive ("though not very"), and she has built Moloobhoy Marine Services into a team of 10 people with offices in Dubai, Fujairah, Oman and Sharjah (an Abu Dhabi office was temporarily shut down by the pandemic). She plans to expand further in the GCC, including Bahrain and Kuwait.
As for the reverse circle, "I started from management, went completely to ground zero and, once again through hard work, dedication, aspirations and support of my colleagues, have once again risen back to a managerial position," she said, "a very emotional but exhilarating journey."
Among her challenges was to remain optimistic, but foremost to earn her customers' trust, and working for credibility. She credits the maritime industry as being enormously accepting.
As for advice to women entering the marine segment, the fact that women are a minority has an advantage. "When you meet other people, they remember women … that's half the battle won, right?"
Rania Tadros, managing partner, Ince & Co. Middle East
"Ironically, I really struggled with the idea that I'm a leader," Tadros said, though in her position she is most decidedly a leader of the Dubai-based international law firm.
She described her rise at Ince & Co. as unremarkable – "boring."
"I can't say that it's been without its challenges or it's been an easy path," she added.
Tadros noted she was refused partnership twice with Ince before being successful, and acknowledged those were the right decisions at the time.
"I wasn't ready at that time," she said. "And it made me realize that leadership and responsibility and even any sort of promotion and development comes only when it's the right time for it to come for any individual."
One of her biggest challenges, she admits, has been "my inability to trust my own guts." Tadros would try to tackle problems on the basis of empathizing the person's situation and how she would want to be treated in that situation.
"That was the biggest management lesson," she said. "Not everyone is like me … I need to treat everybody in the way they want to be treated as a manager, as a leader … it means dealing with the situation in a way that would manage their expectations."
As younger people rise in the industry, she is concerned that many seek leadership roles and promotions "just for the sake of them.
"I can't say that being a leader is an easy role, or a role everyone should aspire to. I really think it's something that people should think quite carefully about," she added.
She sees qualities and requirements that "catapult yourself into a leadership role" – she uses the term as in leadership you sometimes fell as though "you're literally being thrown into it."
Beyond "luck," these traits towards leadership includes hard work, the right attitude, and foremost, integrity.
"It really is about making the path to leadership your own and coming to terms with that has become the most important part for me," she concluded.
Kateryna Yakunchenkova, general manager, Al Safina Security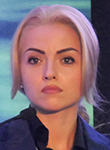 Like Tadros, Yakunchenkova also referred to a cyclical career – though she didn't reference direction. But overall, her direction is an upward trajectory for her 5-year-old maritime security firm.
"if you're passionate about the business, you will overcome all the obstacles on your way," she said. She pointed out three pillars that are important for a start-up firm.
First, be passionate about your business she said. Entrepreneurship means 24/7 reliability to your team and your customers. Second, is "crisis resistance," to stand up to shifting fields, projects and services.
Third is a "life-long commitment to your business." Starting your own company presents many factors: competition, recruitment, market swings, economic crises, and now a pandemic.
"Despite all these issues, the entrepreneur has to handle these together with the team and foresee certain issues," she said.
Parisa Kaveh, general manager, Nostrac Shipping Co.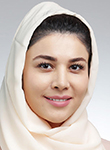 Kaveh's maritime career started at 7 years old, when she accompanied her father to shipyards, ports and terminals, and spending weekends learning about the family business.
"Actually from early on I decided to pursue my career in the maritime and shipping industry," she said. There was the interest in the industry itself, but also the realization that it was a male-dominated industry and she was interested in bringing the "female leadership aspect."
With being the only female came challenges of leading those older and more experienced. "I overcame this issue by working very hard and not telling them but showing them my knowledge, my character and my capabilities," Kaveh explained.
Having come from a maritime family business, Kaveh said she fought the misperception that "they think automatically that you've been given everything." Instead, within the family business she fought to prove herself, including working as hard or harder than anyone else.
Like other speakers, she cited attitude and character and believing in yourself in navigating successful leadership.
"Block out the noise surrounding you, who are telling you otherwise and don't listen what society believes," she said.