---
Oct 04 | 2019
The ports of the Middle East are vital cogs in the regional and global project cargo and breakbulk industries.
As of 2019, important maritime facilities are looking busy as the Middle Eastern project freight and heavy lift sector continues to expand.
Factors like global scale events (Expo 2020, the 2022 Qatar World Cup), the extensive oil & gas sector, and a burgeoning renewable energy industry, mean more out-of-gauge cargoes needs shipping in and out of the region.
Ports throughout the Middle East are now capturing more out-of-gauge and breakbulk freight.
Breakbulk port activity in the Middle East
Port of Duqm proves project cargo capability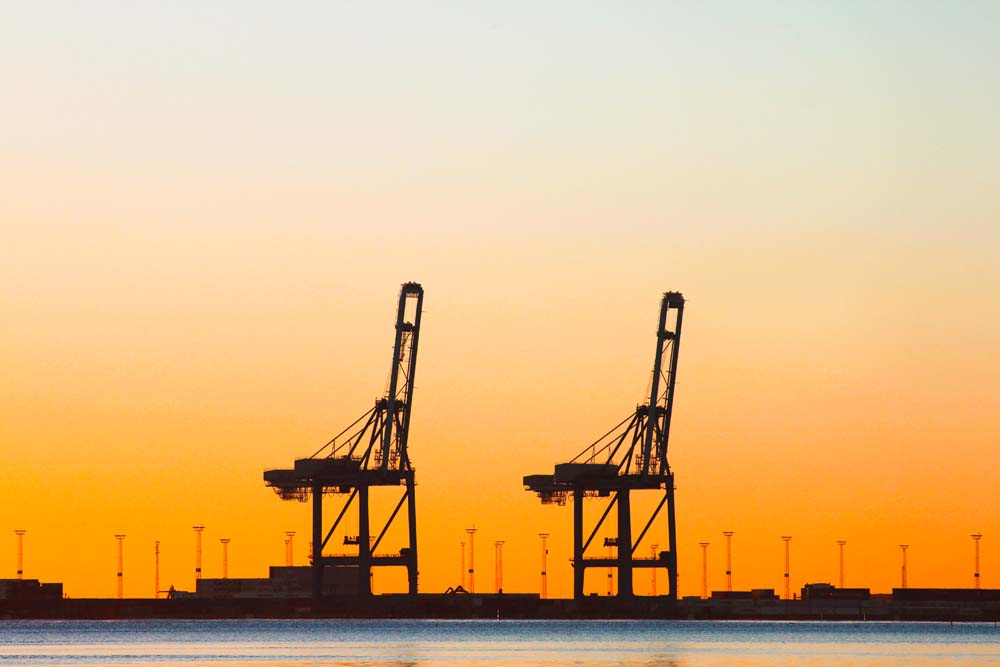 Since 2012, the Port of Duqm (PDC), Oman, has made project and breakbulk its core business, mostly driven by oil & gas activity.
Ultimately, Oman's leading maritime centre has big ambitions towards becoming a regional breakbulk hub.
Projects, like BP's Khazzan gas field development, a mega power plant, and the Duqm Refinery development have put the port in a "good position", PDC Commercial Director Erwin Morelmans says.
PDC is seeing more Ro-Ro cargoes, particularly for the third EPC phase of the Duqm Refinery. The most recent operation here, in March 2019, saw discharge of 4,336 tons of steel cargoes, requiring use of 13 MAFIs, destined for use in the petrochemical hub's construction.
Structural freight loads are an important cargo type for Duqm – especially pipes. Oil country tubular goods, the technical term for transport pipes, and is a very common sight at PDC. "This is a very large market in Oman with more than 200,000 tons of pipes imported per year," Mortelmans said.
Expansion is underway here too. Construction work on a new Commercial Terminal and Operational Zone will be completed by 2020, according to one of the growth project's key backers.
The Asian Infrastructure Bank has invested $265m into the $353m development. New additions to PDC include new multipurpose terminals, a terminal building and operation zones, as well as a 3km 2-lane dual carriageway.
All the above points towards a port more than capable of processing the largest mega-project cargoes alongside all other forms of breakbulk freight. We could be witnessing the establishment of a significant regional player in project and heavy-lift freight handling.
Jebel Ali Port makes Expo 2020 gains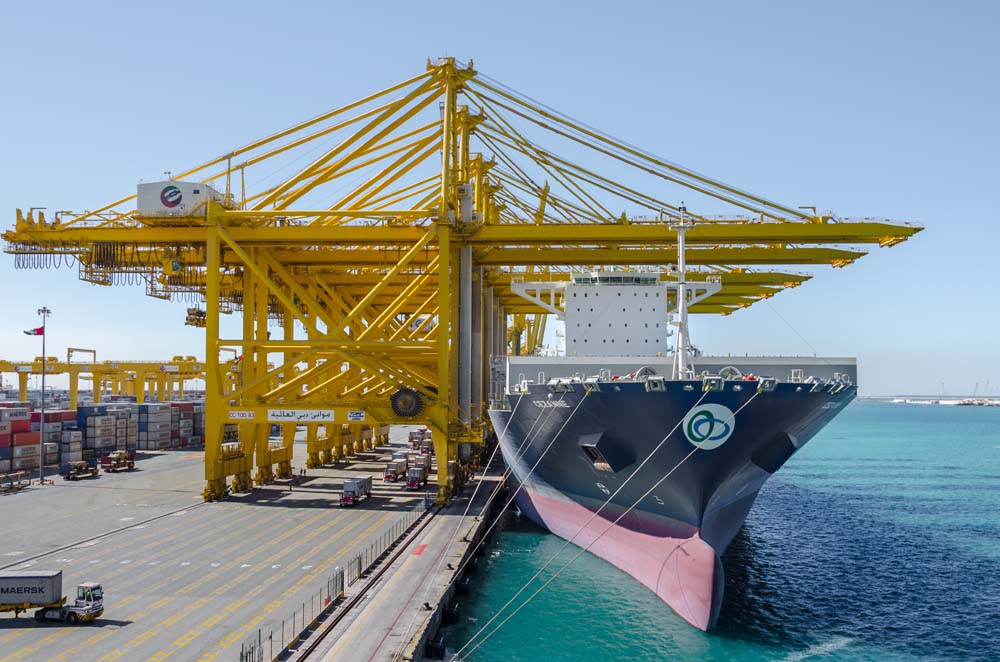 Expo 2020 is amongst the largest infrastructure undertakings in the Middle East in recent years
. Certainly, the globally-focussed celebratory event is driving higher port activity at DP World's flagship facility Jebel Ali, Dubai, UAE.
"The demand for handling breakbulk and special project cargo is expected to rise sharply in the months ahead in view of Expo 2020 Dubai. DP World UAE Region is working to ensure that Jebel Ali Port is ready to fulfil its role as the premier gateway for Expo-bound cargo," Al Muallem told Logistics Middle East.
The nature of Expo freight loads is means it requires an expert touch. For instance, amongst the largest pieces of equipment passing through Jebel Ali was a gigantic domed steel trellis. The trellis, which will form part of Expo 2020's centrepiece weighted in at an incredible 2,265 tons. It was shipped to Dubai from Italy before moved by road to the Expo site.
Between 2014-2017, Jebel Ali registered annualised average breakbulk throughput of 4.8m tons.
Over 80 weekly services call into Jebel Ali, connecting it to 140 fellow ports worldwide. With strong road links to the rest of the GCC, Dubai's chief port is well positioned to handle infrastructure-related cargoes.
Saudi Port anticipates breakbulk hypergrowth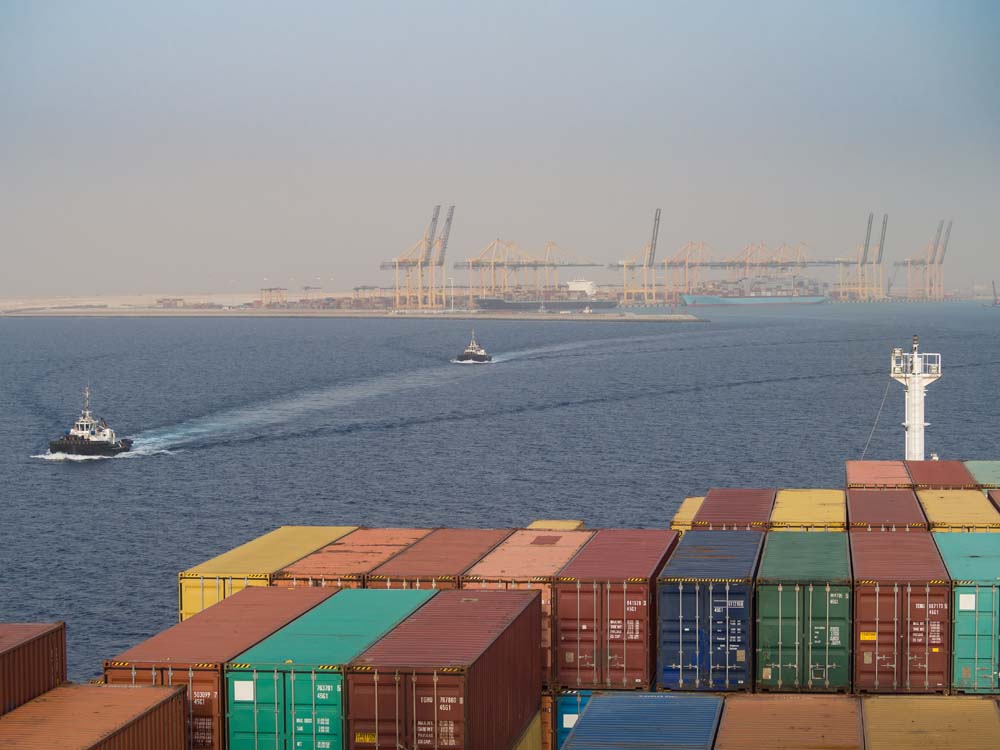 Vision 2030, a complete national infrastructure overhaul designed to transform Saudi Arabia from top to bottom, is one of the catalysts for upcoming "hypergrowth" at King Abdullah Port.
By 2020, King Abdullah Ports expects to be handling 29.5m tons of breakbulk, up from 19.6m tons in 2017. "King Abdullah Port is already 'walking the walk'," Raya Qutub, CEO of King Abdullah Port, said at Breakbulk Middle East 2017.
King Abdullah Port is the first private port in Saudi Arabia and is owned by Ports Development Co., a joint venture between Emaar Economic City and Bin Laden Group. A total of $2.7bn has already been invested in the port by the private sector. Total investment is expected to be $5bn.
Some 28 cranes have been installed at King Abdullah Port in 2019, further boosting its lifting capacity.
Certain sectors are expected to really fuel King Abdullah's cargo turnover growth. One of these is steel. Ferrous goods are expected to reach throughput levels of 11m tons annually by 2020. That's up from the 8m registered in 2017.
As touched on above, Vision 2030 is a massive undertaking. Dozens of megaprojects form the crux of this, including construction of a brand-new city: Noam. With such a large size and scope, Vision 2030 will be the key driver of bulk and project freight passing through King Abdullah Port across the next ten years.
Hamad Port sees higher breakbulk volumes
The Middle East's largest port, Hamad, Qatar, is welcoming larger breakbulk volumes too.
Again, this is down to a mixture of infrastructure developments and oil & gas investment; two of the big themes across the Middle Eastern port landscape.
According to Qterminals, Hamad Port handled more than 1m tons of breakbulk cargo, over 255,000 tons of bulk freight, and 68,000 vehicles in 2018. A total of 1,592 vessels visited Hamad during that period too.
Growth can be seen properly if we look at a month-by-month comparison. Between November-October 2019, breakbulk volumes soared 20%, rising from 76,228 to 90,955 tons during the review period.
Perhaps the largest infrastructure project Qatar will undertake for some time is the 2022 FIFA World Cup. The world's most popular event for the world's most popular sport is taking place in Qatar in just over 3 years' time and requires a major construction effort to get the nation up to standard.
Higher levels of bigger, bulkier construction and modular freight is passing through Hamad as a result.
A bright outlook for Middle Eastern ports
From the above, we can see that activity in the breakbulk, heavy lift and project cargo sphere, there is much to look forward to across Middle Eastern ports.
Breakbulk Middle East is where the project cargo opportunities will be for port and terminal operators, as well as the region's largest gathering of sector professionals.
Join the conversation for yourself at the next show edition at the Dubai World Trade Centre.
Want in on the action for yourself?
Book your stand
and become a Breakbulk exhibitor straight away.