---
Feb 08 | 2022
Projects Like Maqta Gateway Transform Industry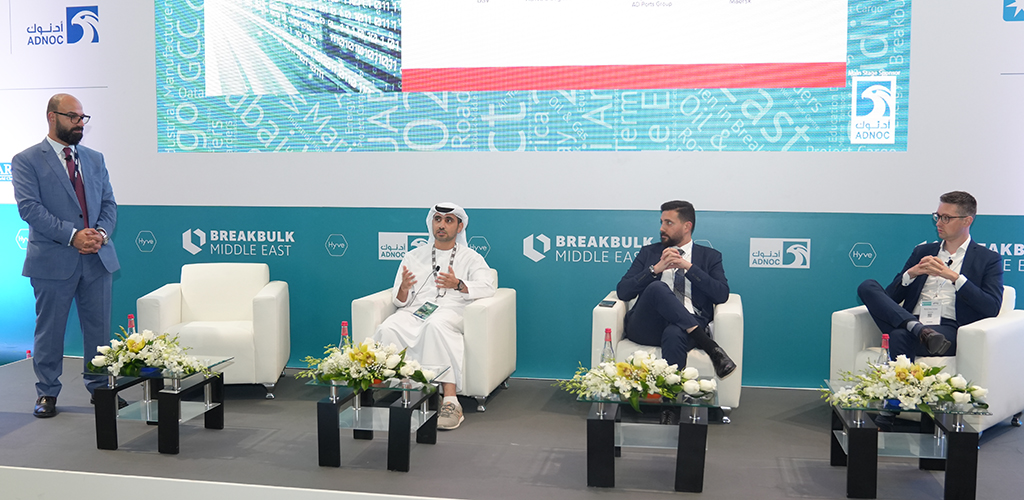 The breakbulk and project cargo industry has not always been the quickest to embrace the shift from manual to digital processes. The productivity gains are clear, with the last two pandemic years clearly demonstrating the value of more automated and digital processes.
During Breakbulk Middle East 2022's "Digital Transformation" session, a panel of expert speakers were invited to discuss key developments in digitalization, regional success stories and why push back and hesitation in the industry persist.
Khalid Al Shehhi, manager of marine projects at the Abu Dhabi National Oil Co., or ADNOC, explained to delegates how the pandemic had crystalized the importance of digitalization. The executive pointed to ADNOC's remote monitoring and control system for vessels, which has improved work procedures and strengthened data integration.
"As an operator and ship owner, we always try to improve our efficiency and reduce our operating costs. Covid-19 showed us all this in one year," he said.
Morten Berg Thomsen, head of special cargo solutions for West and Central Asia at Maersk, one of the largest shipping companies in the world, agreed that Covid-19 has fast-tracked the shift to digital. "The pandemic has not changed the world. It has only accelerated trends we saw before."
Mohamed Al Agha, director of smart solutions at Maqta Gateway, the digital arm of Abu Dhabi Ports Group, outlined the benefits of the UAE's first digitalized port community system.
"Maqta connects all the key players in the trade industry, whether it is the carriers, the freight forwarders or the actual end customers and manufacturers – everybody in this chain is connected through this platform," Agha said.
"What we have created is a wealth of data that is used to serve the community in a better way. And that translates into value-added services that can always be added to what we already have."
Despite the advances, session moderator Mohammed Jaber, COO at DSV Abu Dhabi and MD for Air and Sea, asks why the shift to digital in the breakbulk industry has only come in "baby steps" compared to other industry verticals.
Al Shehhi believed the key was communication: "We would like more collaboration with companies, with the inventors, the makers of solutions. We are open to dialogue. We are open to conversation to develop systems together."