---
Dec 30 | 2018
With Mohammad Jaber, COO Abu Dhabi, PJSC and Regional Director – PL, MEA, Agility
With rapidly growing demand for electricity, GCC countries have increased significantly their investment in clean, green and renewable energy sources, mainly with solar and nuclear power projects. The UAE's first nuclear power plant is scheduled to open in 2019/20. We are monitoring the development of a similar expected project in Saudi Arabia. Interest in wind projects is on the rise and there is news of investments coming up soon in wind power generation, particularly in Jordan and Lebanon. We expect Egypt to make their biggest power investment in nuclear energy.
We attribute much of the shift in attention to renewables to government initiatives, particularly in the UAE and Saudi Arabia.
The UAE has one of the highest sun exposure rates in the world, giving it a high potential for renewable energy development. With a large oil and gas reserves, the nation used to disincentivize the adoption of renewable energy technologies. However, economic diversification from an oil-based economy, rapid industrialization, growing population, and increasing demand from water desalination facilities have led to an increasing demand for energy.
As of January 2017, the UAE has set an energy plan for 2050 to balance production and consumption of energy. The strategy will diversify the energy mix by including clean coal, gas, nuclear energy, solar and wind power, and biofuels. The energy equation targeted by the plan is as follows: 44 percent clean energy, 38 percent gas, 12 percent clean coal and 6 percent nuclear.
Saudi Arabia, the world's largest oil exporter is embarking, under Crown Prince Mohammad Bin Salman, on an ambitious effort to diversify its economy and reinvigorate growth, in part by ploughing money into renewable energy. The Saudi government wants not just to reshape its energy mix at home but also to emerge as a global force in clean power.
ACWA Power, a Saudi energy company, plans to build a solar farm that would generate enough electricity to power up to 200,000 homes. The project will cost US$300 million and create hundreds of jobs, according to Turki Al Shehri, head of the kingdom's renewable energy program.
As the energy mix shifts, it will be important for those involved in the logistics and transport of project cargo to look at their own operations and assess their capabilities around these new projects. For instance, solar power projects will increase the demand for containerized cargoes and steel structures.
Wind projects represent huge volumes of over-dimensional cargoes. This is a common job in Europe, but rarely seen in this region. Like with wind, nuclear power also offers huge volume potential, but the complexity and sensitivity involved is completely different from the other types of projects. Nuclear components need very specialized logistics capabilities, especially for the heavy-lift and over-dimensional pieces.
PREVIEW THIS SESSION WITH MOHAMMAD JABER
RELATED SESSION
Monday, 11 February in the Conference Theatre, Hall 8, Dubai World Trade Centre
Session Sponsor: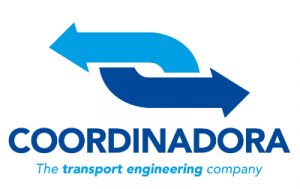 13:30 – 14:15
Diversifying for the Future: Clean and Renewable Energy in the Middle East
As global energy demands shift, the Middle East is well-positioned to remain a leading energy provider. When greener also means more cost-effective, wind, nuclear and solar solutions should provide a positive outlook for the future of alternative energy in the region. Our expert panel will provide insight on: The impact of clean and renewable energy projects on the project cargo sector Key projects and trends Anticipated lower cost of energy of the emerging markets like UAE and GCC on fabrication capacities and cost
Moderator: Mohammad Jaber, COO Abu Dhabi, PJSC and Regional Director – PL, MEA,
Agility
Javier López Oliver, Sr. Logistics Manager,
Abengoa
Matteo Pollara, Logistics Director,
Petrofac
Sune Thorleifsson, Head of Projects,
SAL Heavy Lift
Tugrul Titanoğlu, Director of Projects,
CJ-ICM
See the full agenda!