---
Feb 08 | 2022
Project Potential is Huge, But Challenges Remain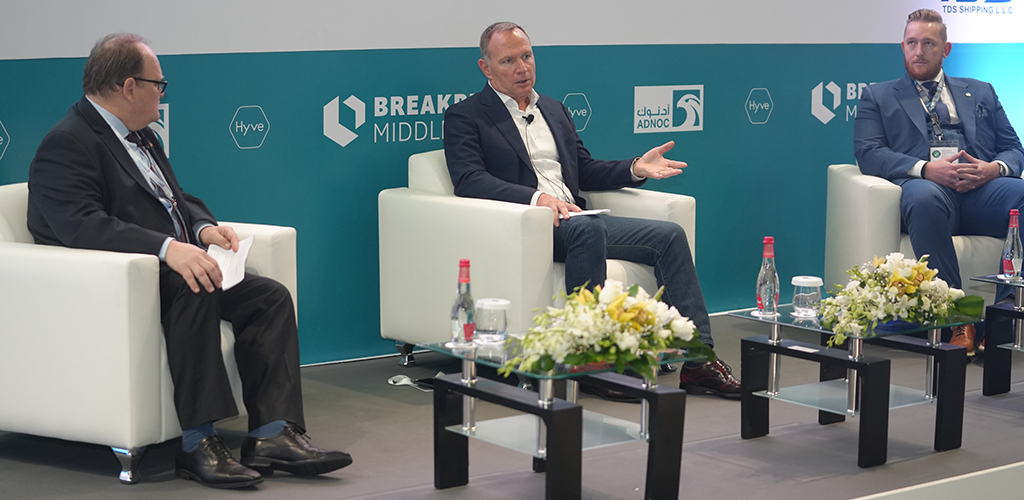 With a wealth of untapped natural resources and rapid population growth, West Africa's project potential is huge, with a slew of energy and infrastructure projects whetting the appetite of investors and industry professionals.
The Breakbulk Middle East 2022 session: "A Spotlight: West Africa," took a deep dive into the region's project landscape, and some of the requirements for market entry. According to session moderator Lars Greiner, associate partner for Middle East and Africa at Hamburg Port Consulting, Africa's development over the last 20 years has been "remarkable."
According to the consultant, a key sector for projects in the coming years will be mining.
"If you look at West Africa there is a ridge of mines and mining concessions that run from the whole coast from Morocco from 150 kilometres of the coast all the way down the coast from Cameroon down to towards Namibia," he said.
"We have only really seen the start of going for that. There are a lot of gold mines, the iron-ore mines have had a quiet period of late. They are starting to develop now with new mining concessions."
A big boost for regional maritime logistics was MSC's recently announced bid to acquire Bolloré Africa Logistics for US$5.7 billion. The deal constitutes a "major change" for Africa, said panel speaker Hans-Ole Madsen, senior vice president at International Container Terminal Services.
"It is new people coming to Africa, new people with interest to invest and bring new technology. All in all, it is a positive for the region," Madsen said.
Challenges in West Africa remain, with Greiner pointing to the lack of deepwater ports and no large-scale hub terminal. Countries in the region though are starting to respond by approaching terminal operators to invest in much-needed infrastructure.
Dubai-based DP World, for example, recently announced it had broken ground on a new US$1.1 billion deep-water port at Ndayane in Senegal, a project that constitutes the biggest single private investment in the nation's history.
A next stage of regional development would have to focus on land infrastructure, Madsen said.
"The biggest challenge are not the ports themselves but the infrastructure behind it. It is the railway lines, sometimes thousands of kilometers long, which has to be built, sometimes through areas with disputes over who owns the land," he said. "I think railways are extremely important for Africa."
Meanwhile Ronni Nielsen, group chief commercial officer at OBT Shipping, pointed to the massive opportunities in the region amid rapid population growth.
"There is reason to believe a lot of production will be moved to West Africa. I think it is time to look into West Africa and ask what needs to be done, what can be done."