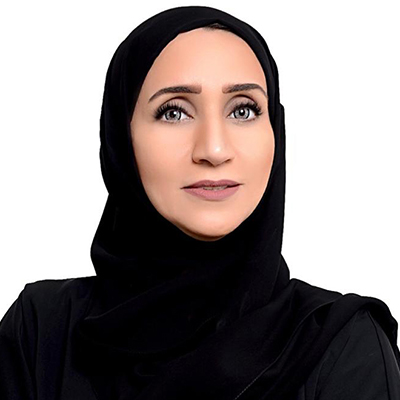 H.E. Eng. Hessa Al Malek, Advisor to the Minister for Maritime Transport Affairs,
The UAE Ministry of Energy and Infrastructure
Well-educated and equally experienced, Eng. Hessa Ahmed Hamdan Al Malek has been a trailblazer in maritime both regionally and globally. Accomplishing a number of noteworthy achievements on both personal and professional levels, she has paved a path for ambitious women all over the world to follow. Currently, Eng. Hessa serves as the Advisor to the Minister for Maritime Transport Affairs, The UAE Ministry of Energy and Infrastructure.
With over 20 years of experience in distinctive fields such as urban planning and development, maritime transport, land design and management, and public works, Eng. Hessa is well-versed as it pertains to the ins and outs of the industry. Her expertise includes: maritime strategy, policy, and governance in the maritime sector, maritime legislation, maritime education and training, port development infrastructure, as well as certifications in a number of maritime training courses related to strategy, policymaking, management, human resources and more.
Eng. Hessa worked in the Ministry of Public Works for 14 years as she was promoted from Project Manager in 2000 to Undersecretary Assistant for Public Works in 2012. During her work at the Ministry, she gained extensive experience, leadership and management skills, especially in the management of the public works management such as effective design, implementation and management of engineering projects and maintenance (buildings - roads) and specialized knowledge associated with urban planning and GIS.
In her postion at the FTA, Eng. Hessa contributed to the prosperity of UAE maritime by successfully fulfilling her responsibilities of supervising all works of the local maritime sector at a federal level. This included updating the UAE's new maritime law, enhancing maritime education, protecting the country's maritime infrastructure, overseeing ship registration development, and representing the nation in industry related events. Furthermore, Eng. Hessa also plays a key role in the strategic framework of the UAE's policy and strategies for maritime administration by acting as the head of the Maritime Technical Executive Council.
Today, Eng. Hessa is also the President of the Arab Women in Maritime Association (AWIMA), where she continually strives to empower and encourage aspiring females to remain relentless in their pursuit of a maritime career. Through these efforts and an unwavering work ethic, Eng. Hessa has become an inspiration for countless women who are seeking to enter and make a name for themselves in the maritime industry.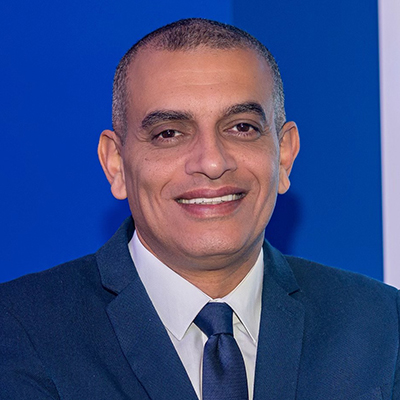 Dr. Captain Ahmed Youssef, Associate Dean of the Maritime Transport Technology College,
AASTS
Dr. Ahmed Mohamed Youssef, PhD and Master Mariner, has been an industry-advancing asset to the maritime industry for over two decades. Dr. Youssef is currently offering up his expertise as Acting Dean at the College of Maritime Transport and Technology, for the Arab Academy for Science Technology and Maritime Transport (AASTMT) in Sharjah.
Prior to holding his current position, Dr.Youssef leveraged his extensive industry knowledge to serve as the Director of International Forum for Maritime Transport as a specialized Maritime Business Development and Career Development center at the AASTMT from 2011 until 2019. Dr. Youssef also boasts international career experience in locations like the United States of America, where he worked as a Visiting Professor in Marine Transportation at Maine Maritime Academy, EU and Greece where he was emphasizing the Arab Academy and its main role towards the development of maritime education and training.
A passionate maritime professional, Dr.Youssef has actively pursued education as a means of self-development to bolster both, his knowledge, and contributions to the industry. His most recent accomplishment is obtaining a PhD in Maritime Technology from Liverpool John Moores University, UK. Other academic accolades include a B.Sc. of Maritime Transport, a Post Graduate Diploma in Hydrographic Surveying, a Master Marine COC, and a Master of Science in Total Quality Management and Productivity.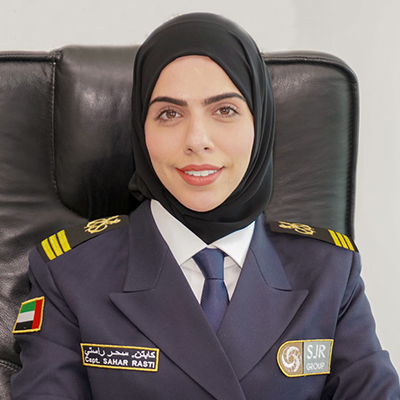 Captain Sahar Rasti, CEO,
SJR General Group

Capt. Sahar Rasti, is the UAE's first Emirati woman to hold such a title. Currently, Capt. Sahar Rasti is the Chief Executive Officer of SJR General Group (SJR), her own self-founded business. The company's primary focus is import-oriented, as it supplies quality manufactured accessories with a vision of continually enhancing the marine industry. Additionally, SJR also manages a multitude of subsidiaries conducting work related to creating smart home designs, goods and services exporting, and stable management and horse
training.
Upon her entrance into the maritime industry in 2015, Capt. Sahar Rasti joined AbuDhabi Ports as an Administrative Assistant before quickly climbing the ranks to become a Navigation Services Coordinator. In this role, she made great contributions towards optimizing the company's best practices and bolstering its quality of international standards. Furthermore, she became the first Emirati woman to work in the field of marine services.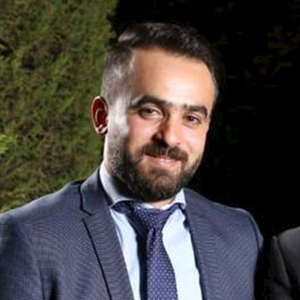 Yasser Al Yasin, Logistics Director, Petrofac, Breakbulk Middle East Programme Advisory Board​

Yasser AlYassin recently joined Petrofac, as the Logistics Director, over-looking and managing the extensive multi-dimensional logistics aspects of the function and projects taking place across the world.

Before joining Petrofac, Yasser has worked for one of the leading heavy-lifting companies, ALE, since 2008; starting off as project Manager then rising through the ranks reaching the position of General Manager. Throughout his career with ALE he managed multiple high-profile projects across the GCC within the Energy and Oil & Gas industry. Consolidated experience in general management, operations process, project management and new market launches.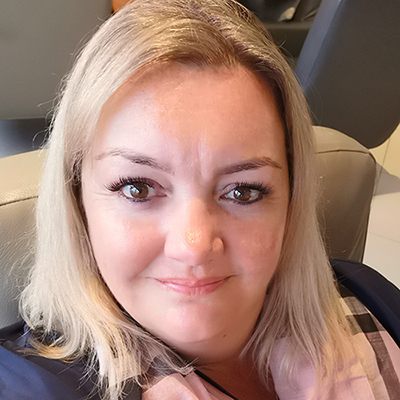 Sue Donoghue, Managing Director,
DHL Global Forwarding, Kingdom of Saudi Arabia; CEO Arab Cluster, DHL Global Forwarding (Bahrain, Kuwait & Saudi Arabia)
Sue Donoghue is a seasoned logistics professional, having accumulated more than twenty years' worth of experience in the industry. She started her career in 2006 as a receptionist for a project forwarder, working her way up to a Senior Project Manager, managing multiple projects. She joined the DHL family in 2006, first as Head of Industrial Projects in London and in 2012, became Global Business Process Manager for the organisation, taking on the role of Global Head of Operations in 2016. In 2018, she took the opportunity to move to Saudi Arabia where she was Project Director and most recently became Managing Director for DHL Global Forwarding in the Kingdom.
DHL is the leading global brand in the logistics industry. Our DHL family of divisions offer an unrivalled portfolio of logistics services, ranging from national and international parcel delivery, e-commerce shipping and fulfilment solutions, international express, road, air and ocean transport to industrial supply chain management. With about 380,000 employees in more than 220 countries and territories worldwide, DHL connects people and businesses securely and reliably, enabling global trade flows. With specialised solutions for growth markets and industries including technology, life sciences and healthcare, energy, automotive and retail, a proven commitment to corporate responsibility and an unrivalled presence in developing markets, DHL is decisively positioned as "The logistics company for the world". DHL is part of Deutsche Post DHL Group. The Group generated revenues of more than 61 billion euros in 2018.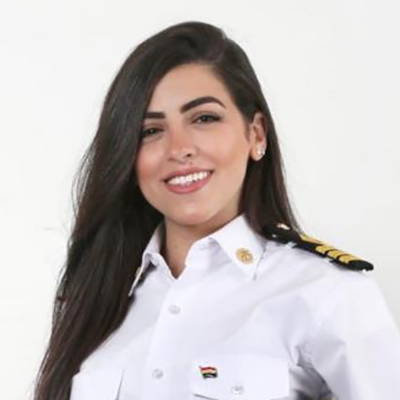 Capt. Marwa El Selehdar, Chief Mate, Business Development Coordinator, International Forum for Maritime Transport,
AASTMT
I was the first Egyption girl to join the maritime field, I opened this field to girls after me. Now I am chief officer working onboard a training ship (AIDA IV). I graduated from Arab Academy for Maritime Transport in Alexandria, Egypt. I got my MBA with Cardiff University. Unfortunately, being a female in this industry is a challenge. I faced the biggest challenge to find job opportunity and acceptance onboard since I was a cadet. Women continue to face obstacles in achieving equality. Around the world people are working together to dismantle barriers and I believe that one day we will be all considered the same in the industry. My advice to my fellow seafarers sisters is to do your job with a professional attitude and be supportive to other women.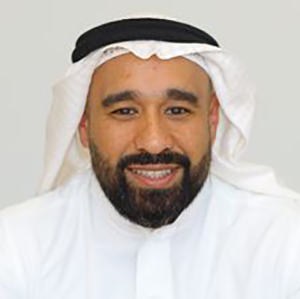 Capt. Yasser Hashem, Senior Manager - Crewing,
Bahri Ship Management
Captain Yasser Hashem is a highly proficient and skillful ex-mariner who has represented his country and company on many international maritime events and occasions including IMO
Coming with over 20 years of a diverse background within the maritime industry, a combination of sailing, marine piloting, oil and gas and ship management, captain Yasser has painstakingly climbed up all the way to the top management leading the fleet personnel department managing over 2,300 crewmembers on board Bahri's fleet one of the world's largest owner and operator of Very Large Crude Carriers and the largest owner and operator of chemical tankers in the Middle East.