Following the multitude of capital project delays, postponements and cancellations in 2020, the million-dollar question is when will things will pick up again and when governments and investors will begin spending. While we do not have all the answers, we will hear from government representatives, as well as experts from the private sector.

Our first private sector speaker will provide a status update on regional capital projects covering the oil & gas, infrastructure, renewables and other sectors as well as predictions for the regional project market moving forward. This presentation will be followed by an all-star panel who will come together to reflect on the project update, discuss how their business has been impacted and ways they are taking lessons learned from 2020 to look ahead to new opportunities in 2021. A key point for discussion will be the opening of markets, such as Israel and Qatar and what this means for business in the region.

14:00 - 14:10
Welcome and Outlook from the Government Perspective
H.E. Suhail Al Mazrouei, UAE Minister of Energy and Infrastructure
H.R.H Princess Sarah AlSaud, Director of Maritime Business Development at the International Forum for Maritime Transport, Arab Academy for Science, Technology and Maritime Transport
Mr Shahab Al Jassimi, Commercial Director of Ports and Terminals, DP World, UAE Region
Dr. Ismail Abdel Ghaffar Ismail Farag, President of the Arab Academy for Science, Technology and Maritime Transport, Head of the League of Arab States Official Delegation, IMO Council
Ben Blamire, Event Director, Breakbulk Middle East
14:10 - 14:25
Business Briefing: Middle East Capital Project Update
Ed James, Director of Content & Analysis, MEED Projects
14:25 - 15:00 Panel
Navigating the Middle East Projects and Business Landscape in a Post-COVID World
Moderator: Guillermo Cobelo Fernández, Regional CEO, Técnicas Reunidas
Mohammad Jaber, COO & Regional Director of Project Logistics Middle East & Africa, Agility, Breakbulk Middle East Programme Advisory Board
Mohammad Al Ali, Senior Vice President, Ship Management, ADNOC Logistics & Services, Breakbulk Middle East Programme Advisory Board
Khalid Al Marzooqi, Director – Commercial, Khalifa Industrial Zone Abu Dhabi (KIZAD)
15:00
Close
---
ABOUT THE PANELISTS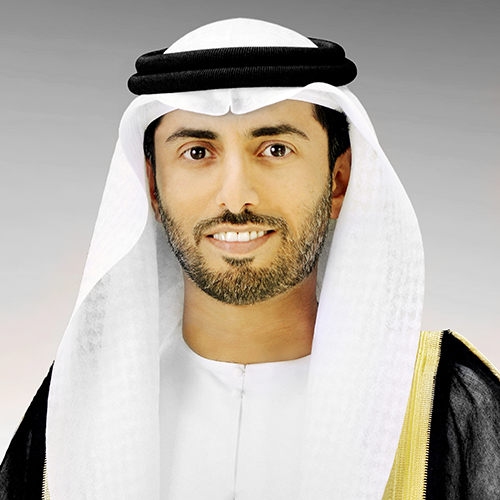 H.E. Suhail Al Mazrouei,
UAE Minister of Energy and Infrastructure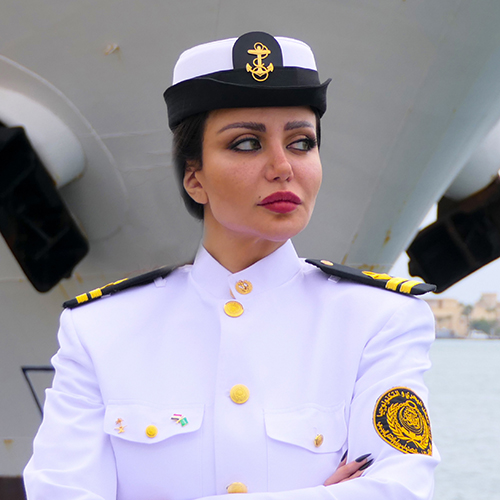 H.R.H Princess Sarah AlSaud,
Director of Maritime Business Development at the International Forum for Maritime Transport, Arab Academy for Science, Technology and Maritime Transport
H.R.H Princess Sarah Al Saud is currently the Director of Maritime Business Development at the International Forum for Maritime Transport, Arab Academy for Science, Technology and Maritime Transport. Princess Sarah has completed her BA degree in maritime from the Arab Academy for Science, Technology and Maritime Transport.
Princess Al Saud is the first female in the Arabian Gulf to be accredited as Deck Second Officer and the first to introduce women into maritime transport and technology at the Arab Academy for Science, Technology and Maritime Transport. Princess Al Saud is also privileged to be the first female getting the full support and scholarship from Saudi Arabia.
Princess Al Saud is currently involved in strategic planning to enhance collaboration and cooperation between Saudi Arabia and the Arab Academy for Science, Technology and Maritime Transport in addition to integrating the Maritime Industry Stakeholders among the Arab Countries. Princess Al Saud is always selected to be a key speaker in prominent maritime transport and education events such as MARACAD 2017 and BreakBulk Middle East 2018 due to her unique experience and exceptional knowledge.
Princess Al Saud was recently announced as the first UAE ambassador for Women in Shipping and Trading Association "WISTA" due to her significant role in empowering women in the maritime industry.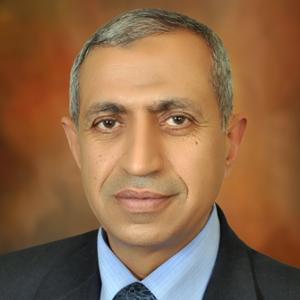 Dr. Ismail Abdel Ghaffar Ismail Farag, President of the
Arab Academy for Science, Technology and Maritime Transport
, Head of the League of Arab States Official Delegation,
IMO Council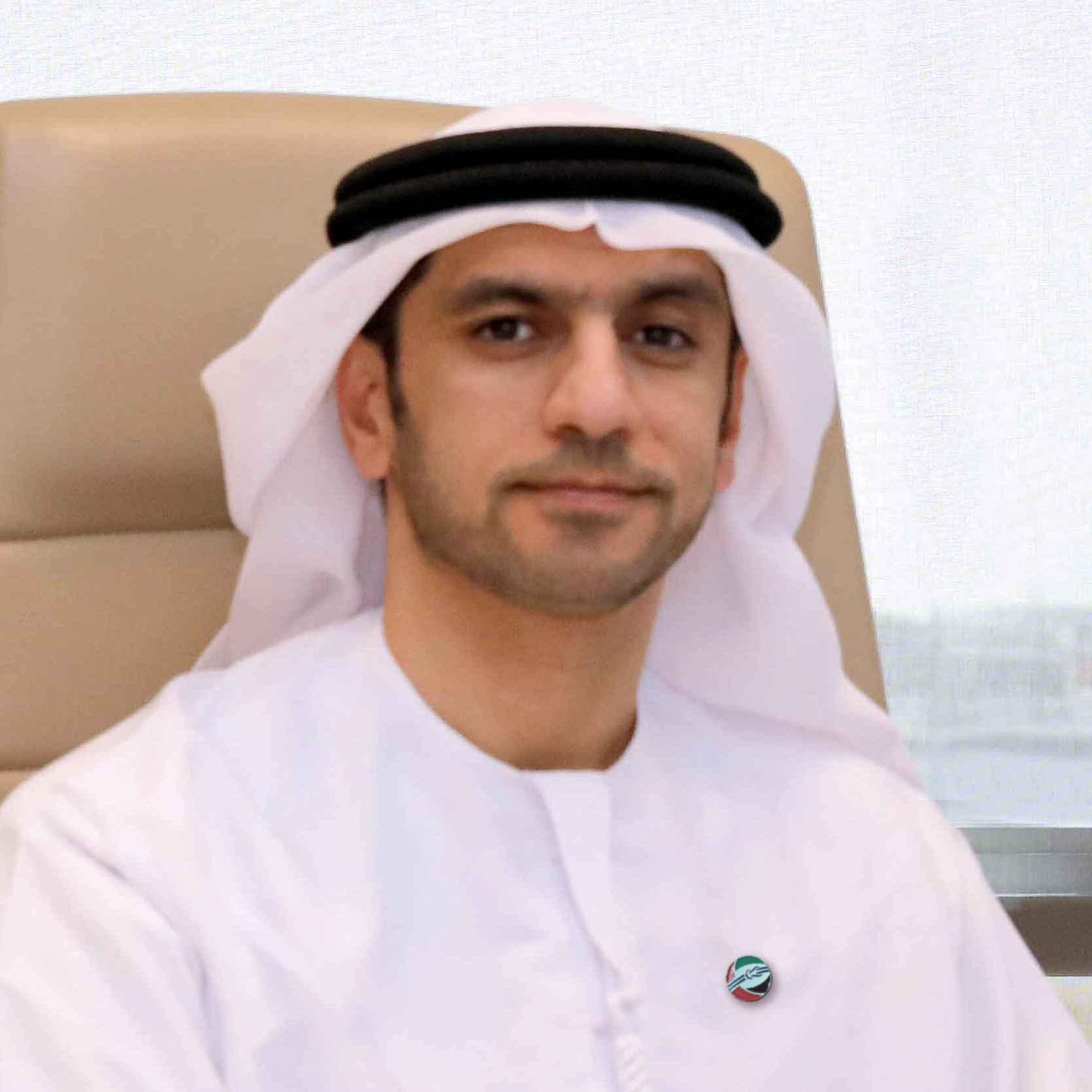 Mr Shahab Al Jassimi, Commercial Director of Ports and Terminals,
DP World, UAE Region

Ed James, Director of Content & Analysis,
MEED Projects
Edward James has been with MEED for more than 17 years, working as a journalist, consultant and research director. Until September 2008 he was MEED's Gulf Bureau Chief, after which he moved over to head up the consulting arm of the business. For the last six years he has been responsible for content and research at MEED Projects, the region's leading projects tracking service. His specific areas of expertise are construction, hydrocarbons, power and water, and the petrochemical market, and is considered one of the foremost experts on the MENA projects market. He is a regular guest commentator on Middle East issues for news channels such as the BBC, CNN and ABC News and is a regular speaker at events in the region. He has an honours degree in Arabic and Middle East Politics.

Guillermo Cobelo Fernández, Regional CEO,
Técnicas Reunidas
Graduated with a Bachelor's degree in Civil Engineering and a degree in Business Administration & Management, besides receiving an Honours in International Taxation & Foreign Trade. Began his professional career in the engineering sector liaising between the government and different private entities for the development of High Speed train infrastructure network in Spain.
In 2012, joined the Técnicas Reunidas Group, as Head of the Department of Corporate Contracts. In 2015, he was promoted to Regional CEO. He is also the founding member and Managing Director of various Real Estate, Events and Advertising companies as well as a number of Councils. The present Chairman of the Spanish Business Council (Official Chamber of Commerce of Spain in the UAE), a private non-profit organization founded in 2005 and supported by the Spanish Embassy in the UAE with the aim to establish a corporate platform to strengthen business and cultural ties between Spain and the United Arab Emirates.

In addition, last May Mr. Cobelo was elected to hold the position of Regional Vice Chairman of all the chambers of commerce of Spain in the Middle East & Africa (FEDECOM). Fluent in Spanish, English, Gallego and conversational Arabic.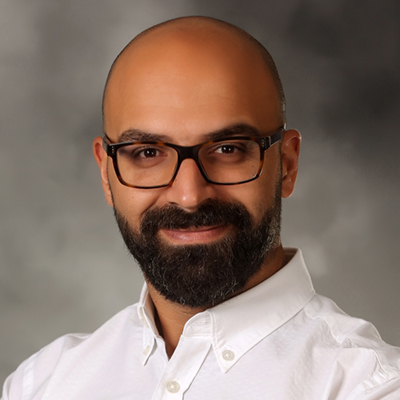 Mohammad Jaber, COO & Regional Director of Project Logistics Middle East & Africa,
Agility, Breakbulk Middle East Programme Advisory Board
For the past 15 years, Mohammad Jaber has used his skills to serve the logistics and transportation industry. Jaber has wide experience working in agricultural logistics, project logistics and the oil and gas sector within the UAE and MEA region. He joined Agility Abu Dhabi in 2006 as Fleet Manager. After managing several internal operational departments, he was promoted to Chief Operating Officer in 2011. In addition to his responsibilities in Abu Dhabi, since 2014 Jaber has also been responsible for leading the regional project logistics arm of Agility in the Middle East and Africa.
Agility provides innovative solutions and creative routing options to deliver your cargo to all regions of the world, including emerging markets without the infrastructure necessary to handle the enormous weight and volume of project cargos. As a global leader in turnkey management of project cargos, our dedicated and experienced international teams are ready to tackle the challenges that are unique to your specialized project logistics requirements.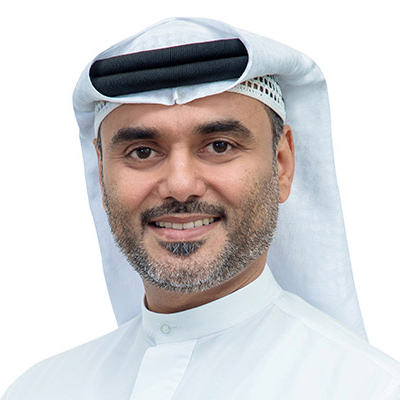 Mohammad Al Ali, Senior Vice President, Ship Management,
ADNOC Logistics & Services, Breakbulk Middle East Programme Advisory Board
Captain Mohamed Al Ali is the Senior Vice President Ship Management at ADNOC Logistics and Services (L&S) since 2018. In his current role at ADNOC L&S, he oversees the Technical and Crew Management of ADNOC L&S' fleet, including LNG and LPG carriers, Tankers, Dry Bulk carriers, Container Feeders, Offshore and Marine Service vessels.
Captain Al Ali has over 20 years of successful experience in oil and gas and shipping. He started his career as a deck cadet with National Gas Shipping Company Ltd (NGSCO), a wholly-owned subsidiary of ADNOC in 1996, and rose to become the first UAE National Master on an LNG carrier in 2008. While there, he also spearheaded a number of joint energy efficiency and optimization projects between Abu Dhabi National Tanker Company (ADNATCO) and NGSCO, achieving Energy Management Standard ISO 50001 and Asset Management Standard 55001.
Captain Al Ali and his team are the recipients of several local and international Maritime Awards such as ADNOC HSE, Dubai Sustainability, Maritime Standard and Sea Trade awards.
Captain Al Ali holds an Executive Master Degree in Business Administration from Zayed University and a Bachelor's Degree in Maritime Business and Management from John Moores University in Liverpool, UK.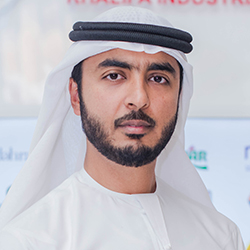 Khalid Al Marzooqi, Director – Commercial,
Khalifa Industrial Zone Abu Dhabi (KIZAD)
Khalid Ahmed Mohammed AlMarzooqi is a seasoned business development professional with more than ten years of experience.
Since 2018, Mr AlMarzooqi has been the Director of Commercial Activities at Khalifa Industrial Zone Abu Dhabi (KIZAD), where he oversees KIZAD's real estate division, Polymers Park, the business development section and the international business section. His remit includes creating and developing sales channels, strengthening the presence of small and medium-sized enterprises (SMEs) in the zone, managing mega industrial projects and enhancing relations with government agencies.
From 2013-2018, Mr AlMarzooqi was a senior sales manager at the Jebel Ali Free Zone (JAFZA), responsible for the Asia Pacific region, where he managed six overseas JAFZA offices. During his time with JAFZA, Mr AlMarzooqi attracted a raft of companies to the free zone, including several Global Fortune 500 companies. While at JAFZA, Mr AlMarzooqi also held the position of acting head of the business development department at DP World, where he managed KPIs, the budget and was the regional manager for Europe and America.
Mr AlMarzooqi holds a Master of International Business from Wollongong University in Dubai and a Bachelor of Science in Business Administration from the American University of Sharjah.