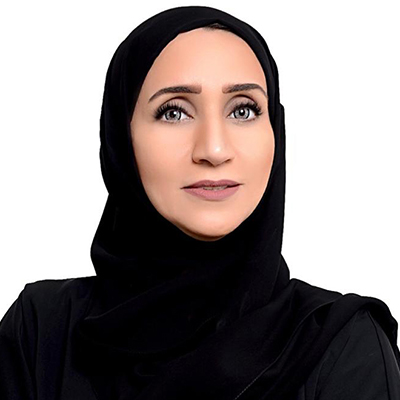 H.E. Eng. Hessa Al Malek, Advisor to the Minister for Maritime Transport Affairs,
The UAE Ministry of Energy and Infrastructure
Well-educated and equally experienced, Eng. Hessa Ahmed Hamdan Al Malek has been a trailblazer in maritime both regionally and globally. Accomplishing a number of noteworthy achievements on both personal and professional levels, she has paved a path for ambitious women all over the world to follow. Currently, Eng. Hessa serves as the Advisor to the Minister for Maritime Transport Affairs, The UAE Ministry of Energy and Infrastructure.
With over 20 years of experience in distinctive fields such as urban planning and development, maritime transport, land design and management, and public works, Eng. Hessa is well-versed as it pertains to the ins and outs of the industry. Her expertise includes: maritime strategy, policy, and governance in the maritime sector, maritime legislation, maritime education and training, port development infrastructure, as well as certifications in a number of maritime training courses related to strategy, policymaking, management, human resources and more.
Eng. Hessa worked in the Ministry of Public Works for 14 years as she was promoted from Project Manager in 2000 to Undersecretary Assistant for Public Works in 2012. During her work at the Ministry, she gained extensive experience, leadership and management skills, especially in the management of the public works management such as effective design, implementation and management of engineering projects and maintenance (buildings - roads) and specialized knowledge associated with urban planning and GIS.
In her postion at the FTA, Eng. Hessa contributed to the prosperity of UAE maritime by successfully fulfilling her responsibilities of supervising all works of the local maritime sector at a federal level. This included updating the UAE's new maritime law, enhancing maritime education, protecting the country's maritime infrastructure, overseeing ship registration development, and representing the nation in industry related events. Furthermore, Eng. Hessa also plays a key role in the strategic framework of the UAE's policy and strategies for maritime administration by acting as the head of the Maritime Technical Executive Council.
Today, Eng. Hessa is also the President of the Arab Women in Maritime Association (AWIMA), where she continually strives to empower and encourage aspiring females to remain relentless in their pursuit of a maritime career. Through these efforts and an unwavering work ethic, Eng. Hessa has become an inspiration for countless women who are seeking to enter and make a name for themselves in the maritime industry.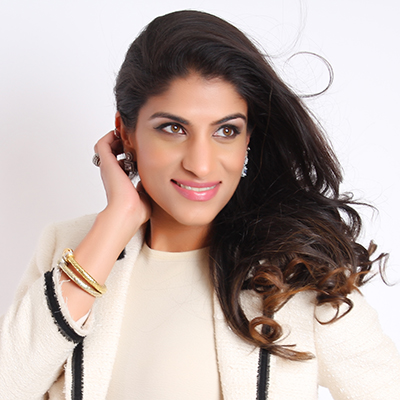 Ghazalah Moloobhoy, Director,
Moloobhoy Marine Service LLC
As the fourth generation at A. S. Moloobhoy Pvt. Ltd., a company initiated by my great grandfather, now, over a hundred years old – my vision is one of growth, development and global expansion.
The past seven years at Moloobhoys has taught me to aspire to retain our authenticity that gives Moloobhoys our individuality in an over-saturated market, that is the Indian Maritime fraternity; while simultaneously endeavoring to strike a balance between such adage traditions and the 21st century's modernity.
In an age where Twitter is the most reliable source of news and Artificial Intelligence is replacing human error, if we don't adapt with time, we will be left very far behind.
My Degree is in Communication, with a double Minor in Advertising from the Annenberg School of Communication and Theater Arts from the School of Theater, at the University of Southern California, in Los Angeles.
My job profile caters predominantly to luxury, recreational yachting and sailing. I work with sales and marketing, advertising, public relations, press and media for the Moloobhoy group of Companies, in India, the UAE and GCC countries.
I also handle the Purchase of equipment and work closely with our OEMs to retain prime distributorships and control capital expenditure.
Living between DXB and India, I plan on expanding Moloobhoy's plethora of Customers in the luxury space, in the next few years.
In my perception, the scope to grow this relatively untapped, uncharted luxury boating market is prevalent. This is because the launch of India's first marina in Mumbai and Aligbag, might seem futuristic but is inevitable.
With a government that is pro-industry, infrastructure, development and growth under the "Make in India" concept, if there was ever a time to bring about change, that time is NOW.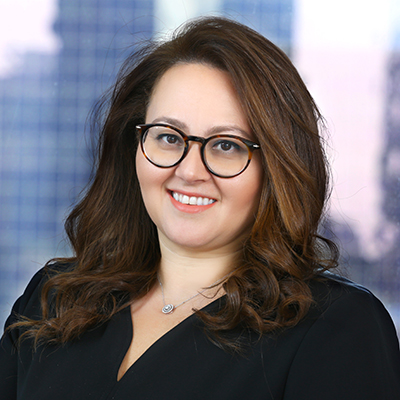 Rania Tadros, Managing Partner,
Ince & Co. Middle East
Rania is Managing Partner of the firm's Dubai office. She joined the firm as a trainee and qualified in London in 2000, before relocating to Dubai in 2013. She became Managing Partner the following year. Rania has over 20 years' experience in shipping/offshore energy disputes as well commercial support to companies in the shipping and offshore sectors.
Rania is interested in all contentious and commercial matters with a particular focus on anything with a Middle East flavor. She likes to understand her client's business so that she can offer first class legal support as and when it is needed. Of particular interest is the energy and offshore industry and she is closely involved with a number of the world's largest providers of offshore support services She also specialises in issues arising in construction contracts and has advised on numerous related disputes.
Rania's experience extends to regularly advising clients on matters arising from utilisation of vessels and offshore structures, limiting and excluding liability, contractual disputes and providing general legal support to companies operating in the maritime field.
She has also recently been involved in numerous significant debt collection cases leading to bankruptcy applications being made before UAE Courts under the UAE Bankruptcy Law.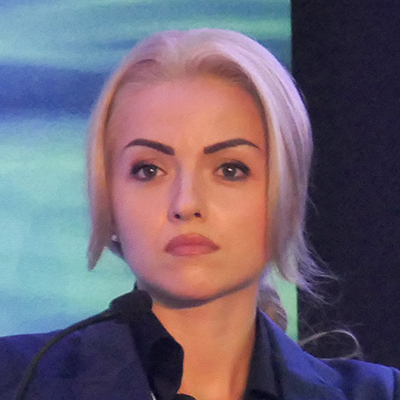 Kateryna Yakunchenkova, General Manager,
Al Safina Security
Kateryna Yakunchenkova - General Manager of AL Safina Security, a Maritime Security and Cyber Risk Management Company with its presence in UAE, Greece and Singapore. ALSS been recognized in 2016&2017 as the Best Maritime Security Company in the Middle East and Indian Subcontinent by The Maritime Standard Awards under the patronage of His Highness Sheikh Bin Sayeed Al Maktoum.
A board member of the Executive Committee of WISTA UAE (Women in Shipping and Trading Association) and author of multiple articles dedicated to the combating piracy, global Maritime Security issues of the 21st century, modern maritime piracy and others.
Activist and Co-founder of the Ukrainians Seamen's Relief Fund Assol established to protect and support seamen's rights. The Fund was founded after the successful release of the Ukrainian seafarers from the piracy captivity of the vessel "Ariana".
Ms. Yakunchenkova holds Diploma of Magister of Political and Social Sciences. Faculty of International Relations/ Social Sciences Institute.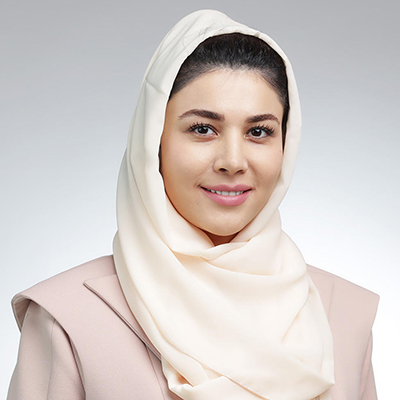 Parisa Kaveh, General Manager,
Nostrac Shipping Company
Growing up with a family business, Parisa had the chance to start her training from childhood where she was given simple tasks to complete according to her age. Visiting the port and the office on weekends was a regular activity for her which has helped her create a strong foundation by starting her path from the very basic positions. She has cotinued her trainings throughout her teenage years up until college graduation via regular internship programs at various port and logistics companies.
While completing her undergraduate degree in Business Administration at the age of 23, she has single handedly established a third party logistics warehouse in Jebel Ali Free zone Dubai, with a size of 9200 square meters built up area and has been running the operations ever since. This has been one of the biggest challenges of her career.
Parisa is directly involved in all international activities and negotiations of the group of companies.While running the above operations and being directly responsible for a team of 25 employees as well as operations of all departments including recruitments, operations, and business development, Parisa has managed to complete her masters degree in Business Law at Northwestern Law School, Chicago in 2015.
As part of her interests and studies, Parisa has been a member of Dubai International Arbitration Centre as well as WISTA UAE (Women's International Shipping and Trading Association), and over the years, she has been taking part frequently as a speaker on the panels of various maritime events such as TOC, Seatrade and Shiptech.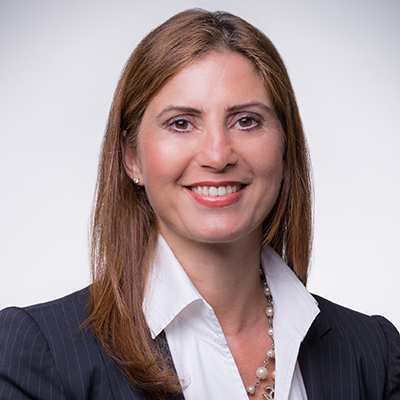 Jasmin Fichte, Managing Partner,
Fichte & Co.
Jasmin is a dual qualified English and German Solicitor and has been specialising in maritime law since the start of her career. She studied law in Hamburg and maritime law in Southampton and gained valuable experience in international law firms in Hamburg and London in the respective maritime departments.
After three years of working in the city of London, she moved to Dubai in 2002 and joined a Lloyd's of London insurance broker as legal counsel for the Middle East. She established an excellent network within the maritime community and developed her legal skills further by handling marine insurance claims, from salvage, collisions, wreck removal to cargo claims and personal injury. This gained her the reputation as one of the most experienced marine experts in the region.
In 2005 she established Fichte & Co, one of the leading law firms in the Middle East, with the support of the shipping community. Her company has since grown to one of the largest full-service law firms and represents not just shipowners, P&I clubs, banks, trading houses but also numerous clients from a variety of sectors and industries. She is publishing frequent articles on diverse subjects of marine, shipping and transportation law.
Jasmin is working with the UAE Federal Transport Authority and the Dubai government for the past 10 years on improving the maritime infrastructure. These efforts have culminated in her being appointed by H.E. Sultan Bin Suleyam to chair the Dubai Maritime Advisory Council, an authority with the mandate to advise the government on ways to improve the maritime infrastructure of Dubai.
She has been consistently named in the Legal 500 EMEA (Shipping) and Chambers & Partner. Jasmin regularly conducts training on maritime, shipping and transportation law, marine insurance etc. She also conducted ISPS training in 2004 and a series of sessions on maritime law in 2019 for Dubai Port Police.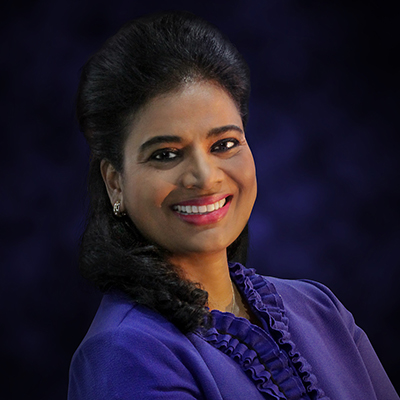 June Manoharan, Managing Director,
Lukoil Marine Lubricants DMCC
A senior executive with over 20 years of experience, June Manoharan began her industry career at BP in Oman, transferring to a position in Dubai in 1994. At BP, she worked across all functions, including supply chain, customer service, credit, strategy and planning. Manoharan found her niche in sales – specifically in the marine lubricants sector though in the late nineties, she was one of only a handful of women in the industry. By 2010 she had attained the title of regional sales manager, overseeing the Middle East, Africa, India and Sub-continent and South Asia when she was approached by Lukoil to expand their operations in the region. With Lukoil, Manoharan was influential in the eventual establishment of offices in the Middle East, Hong Kong, Singapore and representative offices in South Africa, India, Japan, China, and recently Australia. Additionally, in 2015 she assisted in the set-up of Lukoil's automotive lubricants business in the Middle Eastern markets. Today she oversees the company's marine lubricants business for the eastern hemisphere, which stretches from Africa to Australia. Manoharan has a background in electronics engineering and holds a CIMA and MBA in Marketing.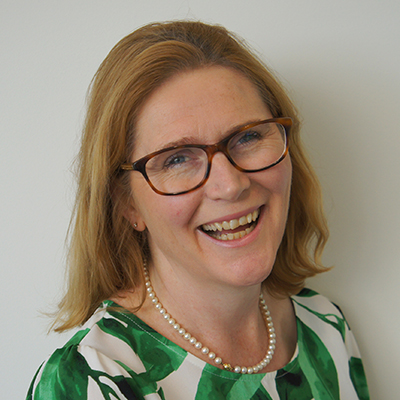 Nicola Good, Head of Brand & External Relations, Marine & Offshore,
Lloyd's Register
Nicola Good is the Head of Brand and External Relations for Marine and Offshore at Lloyd's Register and has worked in the maritime industry for more than two decades. Until November 2018, she was journalism director at IHS Markit, a leading global provider of maritime data, analysis and consulting and the executive editor of Fairplay. Prior to joining IHSM, Nicola was a long standing member of the Lloyd's List editorial team and responsible for a number of flagship product launches and was the custodian of the Top 100 listing. She was named Seahorse International Editor of the Year in 2016.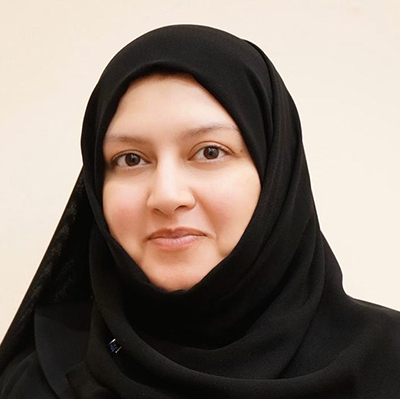 Noura Al Shamsi, Head of Community Engagement,
AASTS
​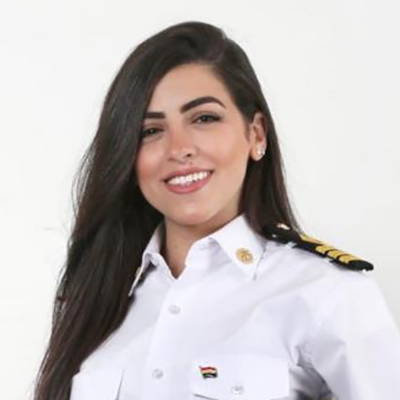 Capt. Marwa El Selehdar, Chief Mate, Business Development Coordinator, International Forum for Maritime Transport,
AASTMT
I was the first Egyption girl to join the maritime field, I opened this field to girls after me. Now I am chief officer working onboard a training ship (AIDA IV). I graduated from Arab Academy for Maritime Transport in Alexandria, Egypt. I got my MBA with Cardiff University. Unfortunately, being a female in this industry is a challenge. I faced the biggest challenge to find job opportunity and acceptance onboard since I was a cadet. Women continue to face obstacles in achieving equality. Around the world people are working together to dismantle barriers and I believe that one day we will be all considered the same in the industry. My advice to my fellow seafarers sisters is to do your job with a professional attitude and be supportive to other women.