---
Jan 24 | 2020
By Lars Greiner, HPC Hamburg Port Consulting and moderator for the Africa session at Breakbulk Middle East 2020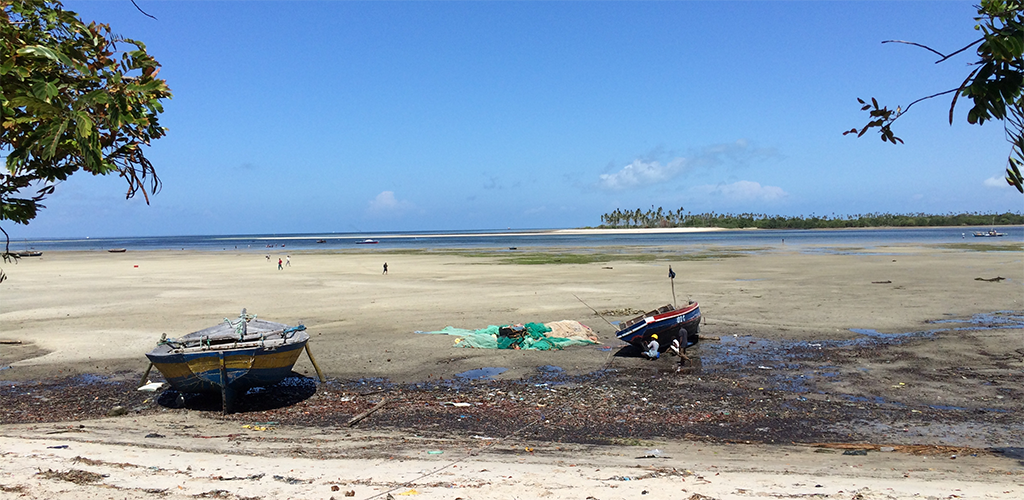 BREAKBULK MIDDLE EAST PREVIEW
: For the first time, Breakbulk Middle East will extend its geographic reach to Africa based on the close ties between the two regions, making the event a must-attend one for those involved with project cargo in Africa, as well as throughout the Middle East. We'll take a close look at one of the biggest projects to arise, Rovuma LNG in Mozambique. This special conference session will offer expert advice from project owner ExxonMobil and EPC provider JGC on what it takes to work in an extremely remote area in Africa and will discuss project potential throughout the continent.
---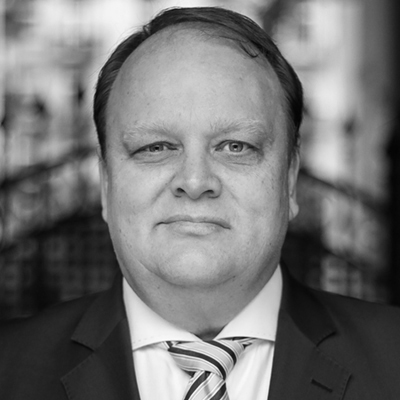 Africa has long been seen as the last bastion of development with large and mega-projects in planning for many years and taking long periods of time to come to fruition. As those in the industry understand, the reason for the long lead time on Africa projects is the multifaceted requirements for projects there to take place. The countries need to have political and social stability of some kind, they need financing, as none have the funding for the projects, and they need there to be an off-take or use of their requirements.
The landscape has definitely changed significantly over the last decade with more focus and potential in Africa than ever before, along with an unprecedented period of stability in the region for much of the last decade. Although there are signs that this is ending with a global move towards regionalism again, there is still more stability and unity in Africa than previously seen. This bodes well for projects to move forward and development to take place.
Common Misconceptions
There are several key misconceptions about working on projects in Africa, and perhaps the most common one is the assumption of what basic infrastructure is present. In some areas, there is now some development, but in many—the Mozambican LNG projects are a good example—there is really very, very little, and one needs to question every assumption.
For example, Palma is often described as a fishing village, and many outsiders assume it is a small fishing port, but Palma is really just a beach. I was there when the first soft-serve ice-cream machine was installed three years ago, and the entire village queued for soft-serve — literally, the entire village! The key issue in my mind is recognizing the need for development of basic infrastructure to build a foundation for these mega-projects.
The other misconception is you can take shortcuts without consequences. Crime and corruption start with people trying to rush things or take shortcuts, which opens the door for corruption. Don't assume there are no rules, especially in remote locations. Find out exactly what the rules are and follow them to a T. If you check out the rules and follow them, and become known for this, then things rapidly become easier. The 'bad guys' steer clear of you. However, if you try to take shortcuts and they find out, then the road only becomes more and more difficult.
Africa Project Outlook
It's always difficult to make predictions on projects in Africa because things change so rapidly. A couple of years ago, I was working on three mining projects in Tanzania and it looked like they would keep me busy for years, and then the government changed its mining policy and things changed in weeks. It was similar in South Africa in the early 2010s when we had a multi-million-dollar project signed one month and cancelled the next, simply on the rumor of nationalization.
With that said, I am very positive about the development of projects in Africa in the next couple of years. East Africa looks particularly good for development in infrastructure, and of course, oil and gas projects should see a veritable boom. West Africa is coming off an almost zero base, but it looks like there are some mining and infrastructure projects just beginning to tick over there. The key to both of these will be the development of the supporting infrastructure, especially in the power sector.
Upcoming Session Highlights
We will be focusing on the Mozambique LNG projects in the Rovuma basin. These are looking very good to move forward quite rapidly in 2020 and 2021, but we still think that there is not a real appreciation of the high level of challenges around these projects and the requirements for them in terms of support.
My panel will focus on what these requirements are and what are the basics that any transport and logistics company need to consider to be able to even start to get involved in these projects. We will cover existing logistics infrastructure, or lack of, as well as the escalating security concerns that must be addressed. Projects need to be delivered safely and on time, but you need to be properly prepared.
Lars Greiner, HPC Hamburg Port Consulting will be the moderator for the Emerging Market Spotlight: Africa session at Breakbulk Middle East 2020 on Tuesday, 25 February from 13:45-14:30 on the main stage. Register now and don't miss out!
---
| | |
| --- | --- |
| | READ MORE FROM THE PREVIEW |