---
Jan 18 | 2020
By Cris Partridge, Regional Director (Middle East, India, Caspian), London Offshore Consultants WLL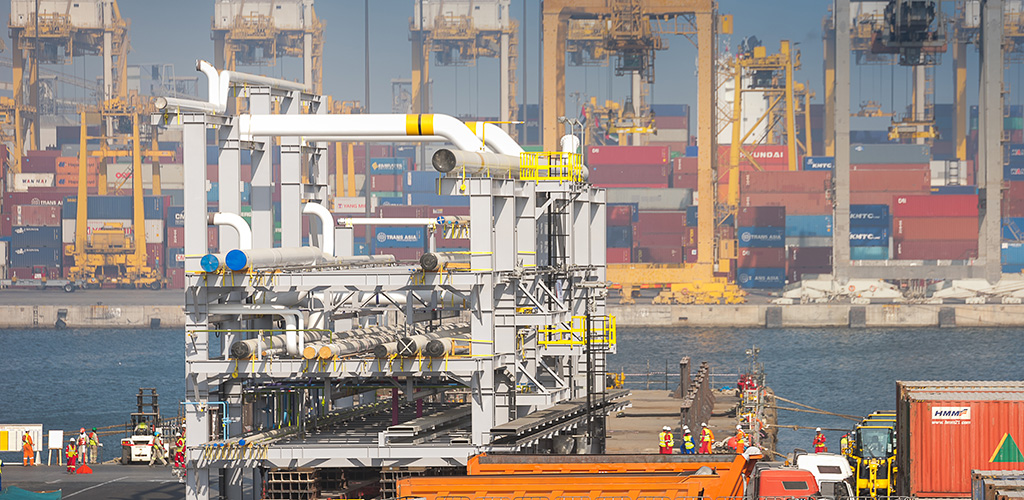 BREAKBULK MIDDLE EAST PREVIEW
: Middle Eastern countries have in recent times been heavily reliant on petroleum-based economies are now planning for the future and diversifying away from oil and gas revenues.
As part of that diversification, they are pushing major investment into developing their maritime infrastructures.
Despite the Middle East economies accounting for less than 3 percent of global GDP, its ports handle approximately 20 percent of global seaborne trade. This is the result of both geographic advantages and well-executed investments. The ports are located at the intersection of several trade routes and serve as hubs for other ports in the region and beyond. In recent years, Middle Eastern ports have invested in building high quality, large capacity infrastructure, which successfully serve the large cargo volumes flowing through the region.
Inward investment from terminal operators, shipping lines and foreign states has seen companies such as MSC, COSCO, Port of Rotterdam and Port of Antwerp invest heavily in partnerships to develop new ports and take long term developmental concessions in others.
The construction of larger ships to handle more trade volumes has also driven this trend. Whether it is Vale class bulk carriers or Ultra Large Container ships, there is more interest in developing hub ports and catering to the mega-ships. These ports, especially those with bulk and breakbulk facilities need to be close to the exporters and receivers.
In order to move these products efficiently, almost all regional governments have recognized that they can encourage a higher volume of destination calls by investing to enhance connections between ports and inland business. They are investing in inland distribution infrastructure such as enhanced road networks and railways, which will allow them to capture greater value from their strategic locations.
While this is positive for each country individually, the main challenge moving forward will be how to avoid over-capacity and under-utilization of the growing number of major ports within a limited geographical area.
---
| | |
| --- | --- |
| | READ MORE FROM THE PREVIEW |